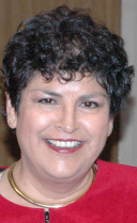 VICTORIA BUTLER
GENERAL OVERVIEW
A. Victoria Butler, JD, has over 24 years experience in the construction industry. Ms. Butler has worked for or represented contractors, owners, public agencies and authorities, and utilities.

Since 1990, Ms. Butler has served as an expert witness in over $8 Billion dollars construction related delay, time impact, acceleration, productivity, and third party disputes.

In addition to her expert witness experience, Ms. Butler has performed extensive claims analysis, forensic scheduling and litigation support. This includes the development or reviews of but-for analyses, constructability reviews, risk assessments, total cost claims, modified total cost claims, and Eicheleay applications.

Ms. Butler has experience with partnering and Dispute Review Boards in the State of California.

Ms. Butler has worked on over $6.8 Billion of construction, with single projects ranging in value from $500,000 to $2.1 Billion and in several construction programs in excess of $1 Billion. Specific project experience includes rail systems, subway systems, highways, roads, bridges, correctional facilities, school facilities, water and wastewater treatment facilities, UST farms, uranium mill tailings removal and remediation, gold mill, hazardous material abatement, reservoirs, dams, pipelines, storm water systems, commercial buildings and airports.
EDUCATION
California Southern Law School, Riverside, CA, J.D., 2005
Kennedy Western University, Agoura Hills, CA, B.S. – Computer Science, 1979
EDUCATION RELATED EXPERIENCE
Scheduling Tips, Tricks and Traps, April 2004
Negotiation of Change Orders and Claims Settlements Certification, August 1999
MCSE Certification, October 1996
The Art of Negotiation Workshops, June 1996
Training in Risk Assessment and Analysis 1990-1991
Speaker – Schedule Management and Manipulations, 1993 through 2004
Speaker – Custom usage and templates using MS Project, 2003
Speaker – Lessons Learned in Storm Water Construction Management
Speaker – Risk Assessment and Analysis using Primavera P3, 1992
Speaker – Project Profile at the Primavera National Users' Conference, August 1991
Co-author - PMI - Project Management Body of Knowledge – Scheduling Terms and Applications - 1992

OTHER PROFESSIONAL QUALIFICATIONS
California Contractor / C-774118 (Exp. 01/31/08)
Recipient, 2006 International Peace Prize for Outstanding Personal Achievement, January 2006
Recipient, Listing in Who's Who Worldwide Registry of Global Business Leaders, 1993

PROFESSIONAL MEMBERSHIPS

San Bernardino County Bar Association
Riverside County Bar Association
Who's Who Worldwide
Women's Transportation Seminar – IE
Former Member, California Association Institute, Riverside Chapter
Former Board Member, Business Development Association of the Inland Empire
Former Member, PMI - Project Management Body of Knowledge