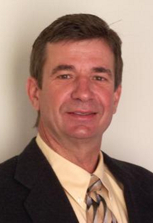 GENERAL OVERVIEW
Thomas Riek has worked in the building industry since 1976. His father was an architectural photographer and son of a general contractor himself. Therefore, Tom was introduced to building and construction at a very young age. At 9 years old he remembers mixing and placing concrete for the patio around the swimming pool. By 11 years of age he was building sailboats with his father and brother in their garage and could skillfully use every hand and power tool in the shop. His father was also self-employed most of his adult life so it was natural for Tom to do likewise and he has maintained his own construction companies since 1985. He is currently president of Scenic Structures, Inc. a highly regarded custom home building concern in the Angel Fire area of Northern NM. Tom is also intimately involved in the planning and designs of almost all of the custom projects he and his company undertakes.

Starting in 1998 Tom began to get involved in building industry networking and policy making by serving on the board of the Santa Fe Area Homebuilders Association which he has been a member of ever since. He also served from 2004 to 2006 on the Angel Fire Environmental and Architectural Control Committee as the representative for the local building industry. Tom is serving his second term on the Angel Fire Chamber of Commerce and currently is president of the Sangre de Christo Homebuilders Association (a local division of the Santa Fe Area Homebuilders Association). His company is also a member of the Better Business Bureau. He is known in the Angel Fire area for his honesty, leadership skills and bringing people together with different points of view. He lives near Angel Fire NM with his wife and two sons.
Education and Professional Experience
Tom graduated from San Rafael High School in Marin County California in 1973. Attended College of Marin for one year and Santa Rosa Junior College for two years studying fine arts and taking architecture prerequisites.

Tom began working as a carpenter in the summer of 1976 for John Brickwedel Construction a local custom homebuilder in Sebastopol Ca. After leaving Brickwedel's company in 1978 he spent a few months "freelancing" doing remodeling and handyman work for homeowners.

In 1979 Tom was hired by Keegan & Coppin & Company Inc. initially as a detail specialist to finish the custom homes they were building. After several months Tom was promoted to project manager of the company's entire building division. Tom's duties included estimating, material and subcontractor procurement, job scheduling, job supervision and quality control.
He had regular meetings with projects architects and engineers as well as being responsible for all inspections with the local building officials. Tom soon had several employees under his direct control as the company took on bigger projects. These included two 30 to 40 unit high end townhouse developments, light commercial business centers along with ongoing custom homes under construction.

In 1980 Tom received his California B-1 (general contractor's license). License # 410821

Tom came to New Mexico in 1983. From the summer of 1983 until 1985 Tom worked as foreman for Dale Jeadke Construction and lead framer for Dynamic Development, a condominium builder in Angel Fire.

In 1985 Tom received his New Mexico GB-98 ( general contractor's license) and started Thomas Riek Construction a sole proprietor company. Tom did largely remodeling and additions as well as a good bit of roofing and concrete work. By 1990 the homebuilding industry in Angel Fire began to recover and in 1995 Tom was building mostly custom homes.

In 1995 Riek Construction becomes incorporated. Tom changes the name to Scenic Structures, Inc. in 2003 to create company name recognition for the future.

Tom has successfully completed mediation training with the University of New Mexico School of Law and arbitration training with CDRS.
Areas of Expertise
1. Homebuilding and remodeling top to bottom
2. Roofing especially in cold climates
3. Concrete construction and foundations
4. Log construction
5. Wood frame construction and structural issues
6. Windows and doors
7. Drainage and waterproofing
8. Stucco and EIFS.
9. Residential design
10. Warranty issues specifically with homeowners