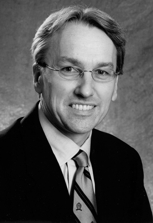 GENERAL OVERVIEW
Thomas J. Pryor has been engaged in complex commercial litigation for 20 years. He became a Certified Civil Trial Attorney in 1994. Tom is listed as a Mediator on the Roster of Civil Mediators compiled by the New Jersey Supreme Court. In 2002, he completed an extensive mediation workshop at Harvard Law School. Tom has extensive experience in mediation both as an advocate and mediator. He combines his skill in settling cases over a more than 20 year career as a litigator with his deep commitment to mediation as an effective, and enlightened means of resolving disputes. He is a student of the process and is very pragmatic in exploring creative options in assisting parties to achieve settlements.
A graduate of Seton Hall University and Seton Hall Law School, Mr. Pryor has, for almost 25 years, represented a wide array of clients in matters involving complex commercial litigation, the majority of which have been related to claims involving construction. Mr. Pryor has represented new home builders and architects. Mr. Pryor has appeared before municipal boards, seeking land use approvals.

He has litigated hundreds of cases involving breach of contract; compliance with architectural and engineering specifications; easement disputes; partition actions; partnership dissolutions; lis pendens discharge claims; personal injury and property damage arising from construction; fire loss claims; subrogation actions; complex condominium transition litigation involving the transfer of ownership from sponsor or developer control to unit owner control; claims by property owners for alleged defects and deficiencies in completed construction against contractors, subcontractors, design professionals and others; a wide array of insurance related claims emanating from construction matters; claims involving EIFS, representing home owners and common interest property associations against builders, architects, engineers, subcontractors and related parties; general commercial matters touching upon the sale of land and/or improvements constructed on real property.
Through handling these matters, he has gained a working familiarity with the building trades and the complete process whereby commercial and/or residential properties are developed and constructed.
Mr. Pryor is a mediator, appointed by the New Jersey Supreme Court to serve on the roster of mediators within the State. He routinely receives matters referred to him by the assignment judges in approximately five separate counties throughout the State. He has served as the mediator in approximately 15 matters assigned annually through the court, since he was added to the roster by the Supreme Court of New Jersey in 2000. In addition, he has served as an advocate in approximately 75 to 100 matters which were mediated or arbitrated to conclusion, resulting in total settlements exceeding approximately $5 million.
He is a member of the Dispute Resolution section of the American Bar Association and has presented seminars on the subject of ADR. He has written articles published in the Mercer County Bar Association Newsletter concerning ADR and is a regular contributor of articles to his firm's law blog on ADR. Mr. Pryor was a featured speaker on a recently issued DVD entitled "The Alternative Dispute Resolution Leadership Conference." As an adjunct professor with Kean University, he also teaches an undergraduate course entitled "Communication and Conflict Resolution."

Having devoted more than the past 20 years exclusively to complex commercial litigation, the majority of which has involved either insurance coverage, real estate or construction, Mr. Pryor is very well versed in the myriad issues which arise in complex commercial litigation involving construction. He is also very familiar with the mediation process, having participated, either as an advocate or a mediator, in more than 100 matters which were resolved either through mediation or arbitration.