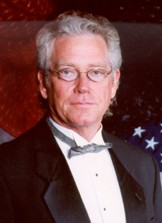 GENERAL OVERVIEW
Thomas W. (T.W.) Bailey Sr. CGB, GMB, CGR, CAPS, CSP, CGP,
February 2003 to Present Bailey Family Builders Inc.
President. Construction of single family
Homes in all areas of the Metroplex
valued from $100K to $1.5M. Specializing in
Green Building practices. Remodeling and
Energy updated of residential and light
commercial projects.
September 2005 to Present WaterMark Custom Builders L.P.
President. Single Family construction
specializing in Green Building Practices
September 2004 to Dec. 2005 AndersonSargent Custom Builder LP
Construction partner. Single-family residents
built Green and valued to 1.5 M
April 1997 to Feb. 2003 Heatherwood Homes LTD.
Project Manager single-family construction
of homes valued from $300K to $800K.
Feb. 1996 to April 1997 Toll Brothers Inc.
Sales Manager
Jan. 1995 to Feb. 1996 Epic Homes
Sales Manager, project manger.
Feb. 1994 to Jan.1995 Sanders and Associates/ Highland
Huntington Homes
On-site sales
August 1988 to Feb.1995 Doyle Wilson Homes
Austin, TX
On-site sales Chase Oaks Plano, TX.
Top sales person in the company,
including Austin and Dallas.
1975 to 1988 Food and Beverage/ Restaurant
Management/Consultant
T.W. Bailey Sr. CAPS, CSP, CGB, GMB, CGR, CGP is President of Bailey Family Builders Inc., and Watermark Custom Builders L.P.. He builds custom homes in all areas of the metroplex with an emphasis on Green Building, energy efficient and healthy home construction methods. He is also involved in remodeling and energy updating of existing residents and was a Vesta Award winner in 2003 for his work.
His career in the housing industry began in the 80's with Doyle Wilson Homes in Plano. T.W. is a past president of the Community Preservation and Revitalization Council of Plano and co-founder of the Plano Building Code Advisory Council. He has been named Associate of the Year for the Collin County Association of Realtors also was the Pinnacle Award Winner for On-Site Sales Person of the Year in Texas-Major Market awarded by the Texas Association of Realtors.
Between 1990 & 2000 he served as Liaison for Builder/Realtor Relationships for the Collin County Association of Realtors for six years and still maintains close ties to the real estate community. He is a member of the NAHB National Remodelors Council, National Association for the Remodeling Industry (NARI), Past Chairman of HBA's Custom Builders/Remodelors Council and member and board director of the newly formed HBA Remodelors Council.
He is An Honored Life Director of the Home Builders Association of Greater Dallas was President of the Home Builders Association of Great Dallas in 2007, Chairman of the Government Relations Committee 2006, Founding Member of Green Build North Texas Council and HBA Executive Board member. Bailey is a NAHB Board Director and serves on the Green Building Sub Committee, National Membership Committee, Convention and Meetings Committee, Chairman of the Board of Governors Green Building Professional Designation at NAHB along with other assignments. At the Texas Association of Builders T.W. is a Life Director, Area 1 Vice President, Chairman of the Area Vice President Committee, member of both the Executive Board & Government Relations Committee and has served on the Steering Committee of the Sunbelt Builders Show since its inception and was the Co-Chairman of the show 2007 & 2008. TAB Builder of The Year Nomiee 2009, TAB Philanthropist of The Year Nominee 2010. T.W. was the HBA's Hugh Prather Award recipient 2009.
He is a Founding Member, Board Director and Builder in the HBA's Green Build Texas Program. He was twice Chairman of the HBA's Spring Tour of Homes, chairman of the Executive Press Builders Cup Golf Championship 2004, and member of the Membership Development Committee. He is a Life Spike, proud recipient nine times of the coveted Shorty Howard Award for membership recruitment and won National membership recruitment awards in 1997 and 2003 & 2005. He is a Gold Key Home PAC member at NAHB, TAB & HBA Lone Star Pac member. Bailey is also a Charter Director and Advisory Board Director of HBA's charity arm; Home Aid/Home Builders Care where he was awarded the first HomeAid/Home Builders Care Industry Member of the Year Award in 2003. His National Association of Home Builders Industry Certifications include CAPS, Certificated Aging in Place Specialists and CSP, Certificated Sales Professional, CGB, Certified Graduate Builder, GMB, Graduate Master Builder, CGR, Certified Graduate Remodeler, CGP, Certified Green Professional.
T.W. and his wife Linda have raised five children and are the proud Grandparents of six, four girls and two boys.

National Association of Home Builders Designations:
Certified Sales Professional, CSP
Certified Aging in Place Specialist, CAPS
Certified Graduate Builder, CGB
Graduate Master Builder, GMB
Certified Graduate Remodeler, CGR
Certified Green Professional, CGP

Area One VP, Texas Assoc. of Builders (TAB)
Chairman Area Vice Presidents Council TAB
Executive Board TAB
Government Relations Board TAB
Life Director TAB
Board Director, National Assoc. Home Builders (NAHB)
Sub Committee Green Building NAHB
Chairman Board of Governors Green Building Professional Designation NAHB
Past President Home Builders Assoc. of Greater Dallas 2007
Honored Life Director HBA of Greater Dallas
Founding Member and Board Director Green Build Texas
Advisory Board Director, Home Aid/Home Builders Care Charity
Energy Star Builder, Green Build Texas Builders, National Green Building Standard Builder
Building custom homes in all areas of the metroplex with an emphasis on Green Building, energy efficient and healthy home construction methods. ARC Award winner 2010 Best GREEN BUILT HOME over $ 1,000,000.00 for the Nonesuch Road Project. Also, involved in remodeling and energy updating of existing residents and was a Vesta Award winner in 2003 for his work. HBA's Hugh Prather Award recipient 2009. TAB Nominee Builder of the Year State of Texas 2009. TAB Philanthropist of the Year Nominee 2010