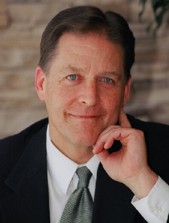 STAN HATCH
GENERAL OVERVIEW
Stan received his undergraduate degree in 1974, graduating Magna Cum Laude from Brigham University. In 1977, he received a J.D. degree from the J. Reuben Clark Law School (Brigham Young University), graduating in the top 15% of his class. He was a "published" member of the Law Review, receiving recognition for the best 3rd Year Comment. After graduation, Stan worked for the Rodey Law Firm. He became a shareholder of that firm in 1983.

In 1984, Stan left Rodey to start his own law firm. He managed that law firm until 2009 and developed it into the 7th largest law firm in the state of New Mexico. In June of 2009, Stan resigned as the managing shareholder of the law firm he founded to start the Hatch Law Firm where he could focus on the practice of law free of the heavy management responsibilities associated with a large firm practice.

During the past 33 years, Stan's civic activities have included service as Chairman of the Albuquerque West Side Council Annexation Task Force, Vice Chairman and member of the Executive Committee of the Albuquerque West Side Council, member of the Advisory Board to the Executive Committee of the West Side Council, Chairman of the West Side Council Comprehensive Plan Revision Task Force, and member of the Board of Directors of the Rio Rancho Rotary Club.

Stan is a member of the New Mexico Bar Association. He has experience representing public and private clients in municipal and metropolitan courts, state and federal district courts, federal bankruptcy court, and state and federal appellate courts. He has represented clients before municipal, county and state administrative agencies. He has also represented clients before private mediators and arbitrators and has acted as a mediator and as an arbitrator in many cases involving construction, development, land use, planning, zoning, contracting, banking, and debt collection ranging in size from thousands to millions of dollars.

In the 2007 edition of "Super Lawyers" Stan was listed among the top attorneys in Arizona and New Mexico in categories of business law. For many years, most recently in 2009, Stan received an "AV" rating in Martindale-Hubbell, a national peer review rating organization. "AV" is the highest rating available from this organization.