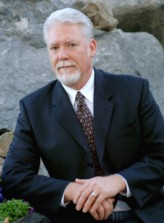 SCOTT VIVIAN
GENERAL OVERVIEW
Scott Vivian born 1950. Started his career in the carpenters union. Became a journeyman carpenter 1969. Owned and operated framing subcontracting company, became a licensed California General Contractor in 1975 building custom homes (best house of year in Manhattan Beach) and remodeling both residential and commercial properties.
Became a superintendent building super market sites with major and minor stores, promoted to project manager and estimator for the 83d largest construction company in the world in 1980, performed high-rise commercial tenant improvement work as project manager and estimator, went to work as an independent consultant performing constructability review for high and midrise government facilities for in fast tract architectural firm and in 1982, started Pacific Construction Management, Inc.
As owner PCMI performed surety completion CM work, performed Delay Claim services, provided expert testimony in the areas of personal injury, contract breach, change order claims, forensic investigation in failure mechanisms regarding water intrusion, structural failure, component failures in stucco, concrete, drywall, roofing, painting, cabinets, flooring, settlement and expansive soils, construction management allegations of errors and omissions, general contractor breach and construction defect analysis, estimating, material failure, limnology studies and resolutions of lake water contamination and by 1995, the firm had performed approximately 3,500 lawsuit matters, arbitrations and mediations and was acknowledged as the 169th fastest growing company in American by INC500 Magazine.
Mr. Vivian was elected to represent the United State in the Citizen Ambassador Program in China. Mr. Vivian was retained by PAE to draft the California HUD Inspection Manual. In 1996, the firm was acknowledged as the 150th fast growing company in American by INC500 Magazine. After 1996, Mr. Vivian continued to testify in both arbitration and court and acted as mediator and arbiter. In 1998, Mr. Vivian was recommended for Ernest & Young's Entrepreneur of the Year program and was runner up. Mr. Vivian performed construction risk management services to various entities and in 2008, Business Insurance Magazine acknowledged Mr. Vivian as the Risk Innovator of the Year.
Mr. Vivian also started and owned Home Builders National Indemnity RRG, which was an insurance company authorized to write wrap insurance nationwide.
Mr. Vivian is currently licensed as a general contractor in six states, an ICC certified Building Inspector and an AAMA certified window installer. Mr. Vivian has been deposed over 450 times and testified in trial over 250 times, testified many times in the contractor's state license board hearing in both California and Arizona. Mr. Vivian also owned and operated PCMI Petrographic Laboratory performing concrete failure analysis.
A sample of project categories are too large to place in this Bio, but some in each category include the Hotels like, the Hardrock Hotel in San Diego, Marriot Villas in Scottsdale, Montage Hotel in Beverly Hills, Break Water Hotel in West Palm Beach, Florida; Military installations like San Nicolas Island, National Guard Armory in Bakersfield; Sea Ports like, Port of Los Angeles and Port Hueneme; movie star residential projects like, Loren Green's residence in Beverly Hills, Vera Miles home in Topanga Canyon, Merv Griffin home in Thermo, CA.; Sandra Bullock's residence in Texas, Opry Winfrey residence at the Montage in Beverly Hills; sports figures like Karl Malone's residence in Utah; High-rise projects, National Oil Building at 6th and Grand downtown Los Angeles (renovation won an award); Arco Towers in Los Angeles; Banking facilities like the underground Bank of America cash vault in Los Angeles, and satellite banking buildings; Theme Parks like Disneyland at the Monsanto Building; Underground tanks and reservoirs like the OTAY Water reservoir in Otay near San Diego; Surety bond failures where PCMI worked directly for the California Department of Insurance Conservation Liquidation in downtown Los Angeles and completed surety construction projects for CalFarm, S&H, Allianz, Eastern, AmWest, as an example with projects like the Oak Park Fire Station in Thousand Oaks, Port of Huemene shopping center; navy installations on San Nicholas Island and top secret installation requiring clearance, Los Alamitos Water Reclamation Center, and many others.