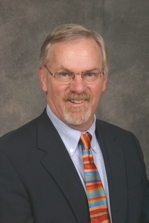 GENERAL OVERVIEW
Scott Hughes is Director of ADR Programs and Dickason Professor of Law at the University New Mexico School of Law. Scott teaches full time in the field of Alternative Dispute Resolution and trains mediators all over the United States and in Europe. Scott trains for CDRS in the Advanced ADR and the CDRS Dispute Review Board Training Courses.

He is also a professional mediator, facilitator, and arbitrator. Further, Scott recently co-authored The Art of Mediation (2nd Ed, 2005), which is one of the leading texts for training mediators, having been adopted by many law and graduate programs in the U.S. and Canada. He is a leading author and speaker on important issues involving mediation, including confidentiality, ethics, professionalism, and dispute systems design.

In addition to his undergraduate training in Architecture, Scott's experience in the construction industry includes civil engineering, architectural and landscape design, hydrology, contracting and construction management, building systems, land use & zoning, and construction finance from both the design/construction and from the ownership side.

Also, in fifteen years in private practice as a lawyer, Scott has considerable experience representing small and medium sized businesses in construction, finance, and land use issues.

Education
Scott Hughes received his Bachelors of Architecture from Arizona State University (with honors), his J.D. from Creighton University (cum laude), and his LL.M. from Temple University.

Professional Experience
Scott worked in architecture, civil engineering, construction, landscape design, and land use while in undergraduate school. After law school, he spent one year with the U.S. Department of Justice in Washington, D.C. He then designed and contracted for the construction of a large facility to house a family-owned business in his home town. Scott then spent fifteen years in private practice in Iowa, much of it working for small and medium sized businesses. His legal practice included construction, finance, and land use issues for his clients.
In 1993, Scott returned to school to obtain his LL.M. from Temple University and take up law school teaching. He taught for two years at Thomas Cooley Law School in Lansing, Michigan before moving to the University of Alabama where he taught ADR and was the Director of Legal Education. In 1999, Scott and his family moved to Albuquerque, New Mexico where Scott became the Director of ADR Programs. In 2004, Scott was awarded the prestigious Dickason Professorship. In addition to training mediators (both Basic and Advanced), Scott teaches such subjects as Theory of Conflict, Introduction to ADR, and Mediation Practicum. He also teaches in the Dispute Resolution Institute at Hamline University School of Law in St. Paul, Minnesota.
His private practice includes mediation, facilitation, and arbitration in a broad list of fields. In addition to his work in the construction industry, Scott resolves disputes in employment and labor, land use, environmental and public policy, domestic relations, and family-related businesses. Scott also trains mediators and facilitators at the University of New Mexico and across the United States and in Europe. He is a recognized expert in issues of confidentiality, ethics, and professionalism and often speaks at national and international conferences in ADR.

Representative List of Clients
Administrative Office of the Courts for the State of New Mexico
Albuquerque Public Schools
American Indian Higher Education Consortium
Federal Executive Board, Shared Neutrals Council
City of Albuquerque
City of Rio Rancho
Los Alamos National Laboratory
New Mexico Children Youth and Families Department
New Mexico Judicial Education Center
U.S. Dept. of Agriculture Forest Service
U.S. Equal Employment Opportunities Commission
U.S. Food Safety & Inspection Service
State Bar of New Mexico Center for Legal Education
SAIC, Inc.
Second Judicial District Court
Utton Transboundary Resource Center
Village of Ruidoso
White House Initiative for Tribal Colleges and Universities

Recent Publications
THE ART OF MEDIATION, with Mark Bennett (NITA 2005) (2nd ed.).

Mediator Immunity: The Misguided and Inequitable Shifting of Risk, 83 OREGON L. REV. 107 (2004).

Understanding Conflict in a Postmodern World, 87 MARQUETTE L. REV. 681 (2004) (article in symposium on the Emerging Canon of Negotiation).

The Simple Rules: Gain or Loss – How Do Parties See Potential Settlements?, NEWSLETTER OF THE AMERICAN ACADEMY OF ADR ATTORNEYS (Fall 2003).

Complexity, Conflict Resolution and How the Mind Works (with Wendell Jones, Ph.D.), 20 CONFLICT RESOLUTION QUARTERLY 485 (Summer 2003).

Recent Training & Speaking Engagements

Basic Mediation Training for the Budapest Chamber of Commerce, Budapest, Hungary (June 2006) (inaugural training).

Train the Trainers, course offered to graduate students by the Rezler Institute, Budapest, Hungary (June 2006).

Theory of Conflict, two credit course offered for the Dispute Resolution Institute at Hamline University School of Law (St. Paul, June 2006).

The Wisdom of Crowds – Large Group Decision Making in Academia, lecture at the Department of Accounting, Finance & Law, University of Stirling, Stirling, Scotland, November 2005.

The Use of Metaphor in Conflict Resolution, presentation at the 7th Annual Conference of the World Mediation Forum, Crans Montana, Switzerland, September 2005.

Mediation in the United States, two lectures hosted by the Rezler Kuratorium, one at the Technical University and the other for the Hungarian Association of Mediators at the Ministry of Labor, Budapest, May 2005.

Basic Mediation Training, sole trainer for the Village of Ruidoso, New Mexico (May 2005).

Advanced Mediation Techniques, sole trainer for Jones School of Law, Faulkner University, two day training, Montgomery, Alabama, May 2005.

Advanced Mediation Techniques, sole trainer for Federal Executive Board of New Mexico, Shared Neutrals Program, two and a half day training, Albuquerque, January 2005.

Professional Affiliations

Scott is a member of the Dispute Resolution Section of the American Bar Association, where he served as a member of the Section Council and the Chair or the Education Committee from 1998-2003. He is also a member of the Association of Conflict Resolution and serves as a member of the Board of Editors for the Conflict Resolution Quarterly. Scott is a member of the ADR Committee for the State Bar of New Mexico and served as the Chair of is Policy Committee from 2000-2003. He also volunteers for several conflicts resolution programs, including the City of Albuquerque; Second Judicial District Court Alternatives Program; Bernalillo County Metropolitan Court Mediation Division; and the University of New Mexico Faculty Dispute Resolution Program.