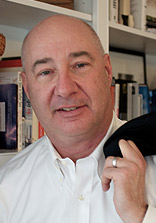 SAM SPARKS
GENERAL OVERVIEW
Steward ("Sam") Sparks is an AV rated attorney and seasoned business leader. Sam spent the first 15 years of his career in general law practice in Atlanta, Ga. During that time, he served as lead counsel in a number of federal and state court trials as well as appeals. In 1996, Sam left his law practice to work for one of his real estate clients as general counsel. Sam subsequently served as general counsel for two other homebuilding companies and was later promoted to various operational roles. Those roles, as division and region president, required Sam to oversee operating divisions across the Southeast. Sam's involvement included oversight of various construction operations, as well as environmental, employee related matters and consumer claims.
Through his experience, Sam has acted as trial counsel for numerous construction cases, and supervised several hundred litigation cases, arbitrations and mediations. Those cases have involved single and multi-family homes, apartments, condominiums, shopping centers and retail. Having been licensed as a general contractor, Sam is familiar with construction plans and process for all types of structures. Sam has handled insurance loss claims, surety bond claims, delay damage claims, and third-party claims. Sam also managed the insurance department for two private companies.
Sam has been involved in construction projects in Atlanta, Jacksonville, Charleston, Myrtle Beach, Charlotte, Greenville, North Virginia (DC) and Maryland. Sam has successfully negotiated a number of corporate acquisitions in his career, representing both the acquired company as well as the acquiring company at various times.
Sam has recently retired from his corporate role and is devoting his full time and energy to helping others resolve their disputes quickly and efficiently thru mediation and arbitration.
EDUCATION
Henning Arbitration Training, 2019.
Center for Creating Leadership, 2001.
Woodrow Wilson College of Law, Juris Doctor, Atlanta, Georgia. 1981.
Georgia State University, BS in Urban Life, emphasis on Criminal Justice, 1978.
Scheduled to attend the Harvard Program on Negotiation, Fall 2019.
PROFESSIONAL LICENSES
Registration as an Arbitrator, Georgia Office of Dispute Resolution, 2019
Georgia Bar Association, 1981 to present.
Admitted to Georgia Court of Appeals.
Admitted to the Georgia Supreme Court.
Admitted to the United States District Court for the Northern District of Georgia.
Admitted to the United States Eleventh Circuit Court of Appeals.
North Carolina General Contractor's License, inactive.
South Carolina General Contractor's License, inactive.
ASSOCIATIONS
American Bar Association, Section on Dispute Resolution
Atlanta Bar Association, Construction Law Section
Georgia Bar Association, Real Estate and Corporate Sections