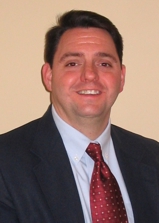 GENERAL OVERVIEW
Russell X Nance is a trained mediator and facilitator with an extensive background in alternative dispute resolution for the construction industry. Russell has mediated and facilitated the settlement of construction related cases in Alabama, Mississippi, and Tennessee. Russell's diverse professional experience has afforded him an in depth understanding of the construction industry, project management, and finance. He has honed his skills as a mediator and facilitator through working with disputes from the most basic small claims and civil court level to six and seven figure multi-party disputes. Russell has been involved in the construction industry in some capacity since 1989. He formed Nance Mediation Services in 2004 to concentrate solely on the Alternative Dispute Resolution industry. Nance Mediation Services provides expert dispute resolution and negotiation assistance for residential and commercial construction cases throughout the Southeastern United States.
Education:
Russell is a graduate of The University of Mississippi (Bachelor of Arts Degree, 1993). He has attended law school at Thomas M. Cooley and Jones School of Law, and is in the process of completing his Juris Doctorate. Russell has received the following Alternative Dispute Resolution training: General Mediation and Conflict Resolution Training (20 hours); Advanced Mediator training (18 hours); Domestic and Family Mediator training (52 hours).
Dispute Resolution Experience:
Russell has served professionally as mediator in over 150 construction, general civil, contract, employment, and domestic cases. His experience includes disputes in residential and commercial construction: finance, general contractor – subcontractor disputes, new homes sales, and warranty work.
Professional Affiliations:
Russell is a member of the Association for Conflict Resolution and the Alabama Center for Dispute Resolution a section of the Alabama Bar Association. He is an Associate of the American Bar Association and a member of the Alternative Dispute Resolution Section of the ABA. Russell actively serves in two Judicial Volunteer programs as mediator and conflict resolution specialist.