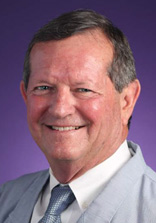 RONNIE PACE
GENERAL OVERVIEW
Ronnie has a BSCE degree from the University of Houston and has been in the business of "being in business" for over thirty-five years. Ronnie has formed, operated and sold multiple corporations and related entities including a $6,000,000.00 Employee Stock Option Plan (ESOP).
These entities have been active in home remodeling, fabrication and construction of multi-million dollar petro-chemical components, commercial and residential real estate brokerage, commercial and personal insurance brokerage, plus developing for his own account, warehouses and storage facilities.
Ronnie became a mediator/arbitrator as a result of needing a mediator for a commercial dispute. He realized that he could have done a better job not only for himself but also for others needing mediation or arbitration.
Ronnie has mediated hundreds of civil disputes in addition to family and CPS cases. Ronnie was awarded the "Meritorious Service Award" as a mediator. Ronnie has the ability to achieve a settlement between the parties due to his method of accepting only the facts, with opinions left to the parties. He is accustomed to difficult and complex cases including contentious parties. Arbitration, with its finding of facts and resultant conclusion by the Arbitrator, is not difficult for Ronnie.
EDUCATION
Bachelor of Science Civil Engineering
Wharton School of Finance Executive Course
Broker - Texas Real Estate Commission
Broker - Texas Department of Insurance - LRA, Group I
Series 6 and 63 NASD
Mediation Certificates - Civil, Family, CPS
Arbitration Certificate
AFFILIATIONS PAST AND PRESENT
Arbitrator - CDRS
Texas Mediator Credentialing Association - Advanced
Mediator - Montgomery County ADR
Mediator - Kerr and contiguous counties - Hill Country ADR
Staff member - Hill Country ADR
Member - NAR, TAR, HAR
State Appointed, Charter Member Texas Water Development Board - Region "J"
State Appointed, Past President, Upper Guadalupe River Authority
Vice-chair - Kerrville Planning and Zoning Commission
Kerrville Economic Development Foundation
Kerrville Airport Advisory Board
Founder - MD Anderson Cancer Center Male Breast Cancer Survivor Support Team
Chair - MD Anderson Cancer Center Steering Committee - myCancerConnection
Chair- MD Anderson Cancer Center 2018 Survivorship Conference
Charter Member - MD Anderson Patient Family Advisory Council (PFAC)
Other MD Anderson Cancer Center committees/actions - past and present
SB 11 Campus Carry Initiative
Psychosocial Committee
Executive Committee Operational Team - Patient Experience Sub-committee
Cancer Prevention Center - Special Focus Team
Video presentations for patients
Guest speaker at on-site and off-campus venues
In the event an aircraft incident is involved with a dispute, Ronnie is an IFR rated pilot with over 3,000 hours of flight time as PIC.