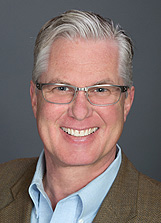 GENERAL OVERVIEW
B.S. Civil Engineering, California Polytechnic State University San Luis Obispo 1989
M.S. Civil Engineering, California Polytechnic State University San Luis Obispo 1992
Worked in the trades from 1982 through 1989 doing everything from digging ditches and site cleanup to framing, concrete, electrical, plumbing, insulation, drywall, painting, finish work, roofing, siding, etc. Eventually ran multiple crews of 3-4 people per crew doing subdivision construction defect mitigation work including drainage, insulation and siding repair/replacement.
Designed, bid and oversaw construction of the Applied Research and Development Facilities and Activities structure at Cal Poly from 1989 through 1993; a 8,000 sq. foot multi-use cutting edge research facility. Also designed and built a 1 mile long transportation test track at Cal Poly with cutting edge computer and communications technology related to transportation engineering.
From 1998 through 2008, provided residential construction financing for new home construction; including vetting contractors, evaluating appraisals and budgets, overseeing inspections and draws then arranging permanent financing upon completion.