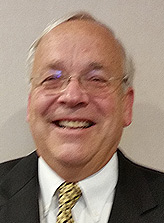 ROBERT HANBURY
GENERAL OVERVIEW
Bob Hanbury is a nationally recognized contractor serving the Residential and Commercial Remodeling industry since 1976 with over 3,700 past customers in his market. Bob has a rather unique skill set of hands on and management skills complemented with high levels of regulatory knowledge and experience with all levels of government.
His very active involvement in NAHB has created many leadership opportunities to represent and broaden his understanding of the remodeling and building industry on a wide range of local, state and national regulatory, environmental and safety issues. Expert witness testimony and investigative reports are available. General consulting on industry business and management practices available. Cost reviews, change order analysis is available. Non-certified (don't have a CPA) forensic accounting reports available.
His broad understanding of all potential construction conflicts due to his education, training and experience will provide him the basis to fairly and accurately understand the issues and provide an equitable reasoned resolution to matters he will review.
EDUCATION
Middlebury College BA in 1973 in Economics undergraduate degree. Boston University School of Management MBA in 1976 in Operations and Finance with High Honors.
AWARDS
National Remodeling Hall of Fame 2007 inductee. One of 23 to be inducted in Hall since 2004 inception. Charles LaDolce Award 2006- CT Home Builders and Remodelers highest recognition as well as Remodeler of the Year 1997. Remodeler of the Year several times for Home Builders and Remodelers Association of Central CT and was inducted into their Hall of Fame in 2115. Historic Preservation Award Middlesex County for home to office total renovation. West Hartford Housing Preservation Award. CADRE Award for Code Roadshow for HBRA of Central CT presenter in 2016.
PROFESSIONAL AFFILIATIONS/LEADERSHIP ROLES
BOB has accepted countless Leadership roles within the National Association of Home Builders (NAHB) Federation over his personal 38 years of membership. My Grandfather was a Founding Father of my Local Association in 1943 and my father served as President in 1959. A Senior Life Director with 30 years continuous service to the NAHB Board of Directors as well as over 12 years on the Executive Board. Elected to Serve on NAHB Audit Committee in 2005 and served as Chair in 2007. CT National Rep for 6 years. Elected to be National Vice President Area 1 representing New England in 2007 and 2008. Nomination Committee appointee for 2008-2011. Proudly appointed to Chair the Remodelers Council representing the 65,000 NAHB members who remodeled in 1995.

Bob has been appointed to various positions and responsibilities within Home Innovations Lab (formerly the NAHB Research Center). A Board member since 2003, Audit Committee member from 2005 to 2014 and Chair from 2005 till 2014. Executive Committee member since 2014 and since 2017 serve as Chairman of the Board.
PUBLIC SERVICE/EXPERTISE
Public service and appointments go hand in hand for BOB at state and national levels.
Bob has been appointed to the International Code Council (ICC) Existing Building Code (IEBC) development and hearings committee over multiple Code versions since 2003. Serving as Co-Chair in 2005.
Bob was appointed by CT Minority House Leader in 1997 to be the Residential Housing representative serving on the CT Codes and Standards Committee. This group of 23 by Statute appointed representatives are from, Residential Building, Commercial Building, 2 Architects, Structural Engineer, HVAC, Electrical, Mechanical, Energy Efficiency, Public Health Accessibility as well as 2 Building officials and 2 Fire Marshalls. This group reviews and makes recommendations on adoption and modification of National Consensus Codes in CT to the State Building Inspector and State Fire Marshall. More importantly to CDRS experience we hold hearings under CT Statutes on appeals from the public of decisions by the State Building Inspector and State Fire Marshall Office. These hearings are held by a 3-member panel with Chair. When a residential appeal hearing, panel is formed, I generally serve on the panel or chair it. This experience is invaluable to being able to accept testimony and receive evidence and write an opinion that can only be appealed to the CT State Supreme Court. With over 75 residential hearings completed and no panel decisions appealed, the process works well.
Bob has represented the residential remodeling industry interests regarding Lead Paint issue since 1992. He was appointed to serve on Secretary Cisneros HUD Title X Lead Hazards Task Force for 3 years.
He lobbied and gave testimony at OSHA Hearings in the development of Lead in Construction Regulation in 1995 and later updates. Met with OSHA Administrator to improve the Lead in Construction Standards over several years.
Bob met with the EPA Administrator multiple times to craft a Lead Paint regulation for Target Housing that was targeted and cost effective from 2005 till 2007. Later sat on NAHB litigation team in suit against EPA in 2010 when Reg was revised by Obama Administration. Met with Office of Budget and Management White House Office multiple times to seek modifications in the EPA Lead Paint Regulations. Have testified before Senate sub-committee about the EPA Certified Lead Paint Contractors program shortfalls and lack of sufficient number of Contractors for the public to use in 2012.
Bob has met with Fed Chairman Bernake and then Fed Governor Janice Yellin in 2012 to report on the remodeling market conditions and impediments to a robust remodeling recovery.
Bob has been appointed to serve on several CT Legislature task forces. Home Improvement Licensing, Workers Compensation for Construction, Home Inspectors Licensing and Lead Paint Reg's.
Bob has testified before many CT Legislative Committees such as General Law, Housing, Planning and Development, Public Safety and Public Health as well as met with multiple Consumer Protection Commissioners many times to improve the Guarantee Fund data collection and Home Improvement Regs Enforcement.
COMMUNITY SERVICE
"HOUSE CALLS"- served as co-host for a weekend 1 hour Talk Radio call in program that educated the listening public on two different AM stations for 4 years at first and 3 years at second station. We brought in guests, did interviews, took calls and researched questions on buying, building and remodeling as well as maintenance tips and financing options. Talked trends and new technology and energy features also. When the "Great Recession" hit the ability to sell ads became limited and we had to give up the time slot. With my Co-Host, we managed the board and handled calls for many years.
STUDENT YOUTH DESIGN CONTEST- served as Judge and Head Judge since 1986 for an Architectural Design Awards program that has given out over $150,000 in Scholarships and Cash Awards to High School Students since 1948 by HBRA of Central CT at the CT Home Show.
TRADE SHOW SPEAKER/EDUCATOR- over the years have spoken at the International Builders Show, Remodelers Show, Southeast Builders Show, Journal of Light Construction, Mid-West Builders Show, Pacific Coast Builders Show, AIA of CT and NKBA Local meeting. Presented topics included: Pricing Strategies, Estimate or Budgets- yourchoice, Overhead Management, Production Organization and Training & Compliance for LBP regs.
YOUTH FOOTBALL COACH- assisted head coach with 7th & 8th graders for 2 seasons. Undefeated 3-0 when head coach not available.