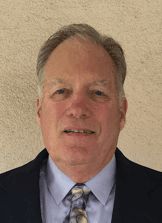 ROGER LUDLOW
GENERAL OVERVIEW
Roger has 53 years of hands on experience in the construction industry, including 23 years as a Class 1, State Building Inspector. His experience as a general contractor and residential, commercial building inspector, together with his expertise in ADA requirements and dispute resolution skills enable him to better serve the needs of homeowners, business owners, contractors and school boards.
Roger founded Ludlow Builders in 1980, Ludlow Inspection Service in 1992, Codetape Marketing in 1994, Building Solutions, 101 in 2009, and Ludlow Inventions in 2004.
In addition to holding three patents on construction related items, Roger is the author and copyright holder of the ADA Code Tape measure, which is a guide to federal government ADA requirements.
Roger is an accredited teacher of apprentice carpenters for the Carpenters Union – JATC Training Center. As a Clockmaker and a self taught CNC machinist he understands and appreciates the ability to work with ones hands.
EDUCATION
• Marin Junior College, 1964 – Engineering, plan reading and theory.

• Art school, Geneva Switzerland - Sculpture

• Academy of Fine Arts, Florence, Italy – Bronze and plaster casting.

• American Arbitrators Association – Arbitration training

• JATC - Carpenter training 1969-1970

• San Jose City College – 1973 - Lifetime teaching degree for related subjects in carpentry.
CERTIFICATIONS
• DSA Inspector of Record - 1992 (no classification required until 2000)
• DSA Class I Project Inspector - #2844
• ACIA (American Construction Inspectors Association) Certified General Building Inspector
• B1 General Contractor - 1980 to present, License No. 437648
CONSTRUCTION BACKGROUND
44 years experience in commercial and residential construction of all kinds including apartment buildings, kitchen and bath remodeling, new construction. Hundreds of Schools, homes and buildings of all kinds including but not limited to:
| | | |
| --- | --- | --- |
| Tilt up | | Granite Floors |
| Poured in place | | Commercial Buildings |
| Masonry | | Liquid and cream facilities |
| Wood frame | | U-2 facilities |
| Brick | | Commercial Kitchens |
| Stucco | | Tile floors |
| Metal frame | | Log Homes |
| Concrete slab on grade | | Clean rooms |
| Surgical rooms | | Hospital labs and wards |
| Fire Stations | | Parking garages |
DISPUTE RESOLUTION EXPERIENCE
Completed 32 hours of arbitration training in with the American Arbitrators Association•(AAA). Arbitrated cases for California State License Board as a single arbitrator between 1994 and1996 • I have been successful in using my ADR training on the job to handle disputes between the trades, general contractors, owners, Architects and the State.
Trade Associations • American Construction Inspector's Association (ACIA) - Member in good standing since1992. National Treasurer, 1995-1996. President Santa Cruz Chapter and the Mountain View Chapter.• Coalition of Adequate School Housing (CASH) - Member in good standing since 2006 • International Code Council (ICC/ICBO) - Member in good standing since 1997 • Office of Emergency Services (OES)• On going over site by the Division of the State Architect on Schoolhouse Inspection projects.