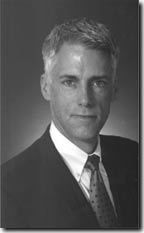 GENERAL OVERVIEW
Randy Grasso is an AV-rated lawyer, an experienced negotiator and a practical problem-solver who provides creative, flexible dispute resolution services over a broad range of disputes for businesses and individuals. He has been an extensive background in oil and gas and general commercial litigation, including breach of contract, fraud, real estate, construction, landlord-tenant and community association disputes. He is an expert claims analyst, decision analyst and risk evaluator. He has served as a contract negotiator/settlement counsel for a variety of business and individual client's needs.
DISPUTE RESOLUTION EXPERIENCE
Between 2002 and 2005, Mr. Grasso worked with Burdin Mediations of Dallas, Texas as a mediator and arbitrator where he handled construction defect claims, commercial disputes, real estate contract disputes, commercial lease disputes, community association disputes, and personal injury claims. Since 2005, Mr. Grasso has been a solo mediator handling primarily business disputes. He serves as a panelist for Dispute Mediation Services of Dallas Texas as his service to the Dallas County courts. He is also a panelist with the Worklife Consulting of Houston, Texas, where he serves as a neutral for employment disputes for the Transportation Security Administration. He is a Credentialed Advanced Mediator, as recognized by the Texas Mediator Credentialing Association. He has mediated more than 200 disputes with a success record of more than 80%. Mr. Grasso has also been both an arbitrator and advocate in arbitration of residential construction claims involving contract interpretation and construction defects in cement pours, stucco jobs, exterior coatings, and patio construction.
CONSTRUCTION EXPERIENCE
For many years, Mr. Grasso has been involved in the remodeling and construction of residential properties in San Antonio, Texas and Dallas, Texas. These projects have ranged from small remodels to complete renovations of large two-story buildings. He has drafted and interpreted many construction industry documents and agreements. He has worked with clients in disputes involving the Texas Residential Construction Liability Act, the Texas Deceptive Trade Practices Act, foundation defects, inadequacy of HVAC installation and operation, defects in patterned cement patio construction, inadequacy of stucco application, drainage, subsidence, necessary and reasonable costs of repair, and breach of warranty claims.
DISPUTE RESOLUTION TRAINING
Basic Arbitration Training (National Arbitration Institute), 1999
Basic Mediation Training (National Mediation Academy), 2001
Advanced Mediator Training (Association of Attorney Mediators), 2002 - 2007
American Bar Association-Dispute Resolution Section Training Courses, 2002-2004
Transformative Mediation Training (Worklife Institute), 2005
Construction Dispute Resolution Services Arbitration Training, 2007
EDUCATION
St. Mary=s University School of Law, San Antonio, Texas, Juris Doctor, 1978
Tulane University, New Orleans, Louisiana, Bachelor of Science (Biology), 1975
ASSOCIATIONS, ACTIVITIES AND HONORS
Admitted: State Bar of Texas, Bar Number 08306100

Court Memberships: U.S. Court of Appeals for Fifth Circuit ( since 1984),
U.S. District Court, Northern District of Texas (since 1983),
all Texas State Courts (since 1979)

Associations: American Bar Association - ADR Section,
State Bar of Texas - ADR Section
Dallas Bar Association - ADR Section

ADR Panelist: Construction Dispute Resolution Services
Worklife Consulting (Employment Disputes)
Dispute Mediation Services (Dallas, Texas)

Activities: Association of Attorney-Mediators
Texas Association of Mediators
Assistant Coach, ABA Law School Negotiation Competition
Guest Lecturer on Negotiation, SMU Law School

Publications: From Where I Sit . . . Tips for More Effective Negotiations at Mediation, The Advocate (State Bar of Texas), Vol. 23, Summer 2003.

Honors: AV-rated Attorney by Martindale-Hubbell
TMCA Credentialed Advanced Mediator
College of the State Bar of Texas, Member