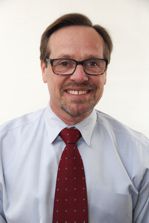 PETER LUSTIG
GENERAL OVERVIEW
Mediator, Construction Appraiser, Home Inspector and Business Owner

Mr. Lustig has more than 25 years of experience in all aspects of residential construction and home inspection. He is a licensed federal construction appraiser and a licensed New Jersey home inspector. He has successfully mediated numerous disputes using his extensive building and construction pricing knowledge. He owns a firm that annually completes more than 175 residential construction estimating assignments and more than 200 home inspections. He oversees the release of more than $3,200,000 of escrowed construction funds for more than 40 active sites. Prior to this he modernized the operations of a 50 employee, New York City based plumbing contractor. As general manager of a 1,000 unit Manhattan cooperative he professionalized a business with annual revenues totaling $12,000,000. As a multi-family asset manager he purchased, improved and sold 500 units of distressed real estate. He has purchased and renovated a substantial amount of single family housing.

Recent Mediation Experience
Contractor and borrower mediation. Wayne, NJ - June, 2016 - Borrower claimed construction defects and that completed work was part of original scope. Contractor disputed defect claim and that work was beyond original scope. Completed site visit, reviewed documentation, formulated proposal with pricing identifying work requiring correction and list of work included and not included in original scope. Parties settled.


Borrower and lender mediation. Nyack, NY - June, 2016 - Borrower expanded scope of work. Lender unwilling to release additional funds. Mediation between parties to revise scope of work using remaining funds. Parties agreed to revised scope.


Borrower and contractor mediation. Ringoes, NJ - April, 2016. Retained by lender to provide impartial analysis of construction defects claimed by borrower. Conducted site visit, reviewed large volume of reports, photos and plans and specifications. Completed research with architect and construction official. Provided proposal to correct deficiencies and pay contractor monies owed. Parties did not settle.


Contractor and borrower mediation. Butler, NJ - March, 2015. Borrower claimed construction defects and incomplete work. Contractor claimed he completed unpaid extras and was owed a balance for agreed upon work. Conducted research, reviewed documentation and photos and offered proposal. Parties settled.


Construction defect analysis. East Hanover, NJ - February, 2015. Retained by client and counsel to analyze construction defects on sun room addition. Conducted site visit and research with local construction official and reviewed plans and specifications. Provided defect analysis and cost to correct. Parties settled.
Professional Experience

2011 to Pres.
Professional Home Inspections of New Jersey - Owner - Construction Appraisers and Home Inspectors. Firm specializes in HUD/FHA and Fannie Mae construction appraisal, first time buyer home inspections and construction funds releases for residential renovation projects.

2005 to 2011DeWaters Plumbing and Heating, New York, NY - Principal, COO - 50 employee plumbing contractor focused on re-piping occupied dwellings and alterations.

2002 to 2005 Morningside Heights Housing, Corp, New York, NY - General Manager, 1,000 unit,6 building Manhattan cooperative. Responsible for all operations, capital projects.

1998 to 2002 Affirmative Equities Co., New York, NY - Asset Manager - Purchased and renovated 50-150 unit multi-family apartment complexes throughout the South.

1991 to 1998 Residential Housing Redevelopment, New Jersey - Purchased, renovated and sold 10 single family properties in Northern New Jersey.

Speaking Engagements

WOR, Radio 710 - The Joe Bartlett Show - Guest speaker - May, 2016 - Show topic, How to Finance Renovation Projects and Distressed Real Estate.

Residential Home Funding - January, 2015 - Annual meeting presentation to 200+ loan officers on how to finance properties requiring renovation.

Middlesex County Board of Realtors - May, 2014 - Presentation to 175 realtors on the benefits of renovation financing.

Prospect Mortgage - October, 2013 - Presentation to 300 realtors and loan officers titled Renovation Loans Simplified.

Ongoing renovation financing presentations to groups of loan officers, loan processors and realtors - 2012 to Present.

Licensing and Education

- HUD/FHA, Fannie Mae Licensed 203k, HomeStyle Construction Consultant - P1690
- State of NJ Licensed Home Inspector - 24GI001139
- State of NJ, Department of Banking and Insurance, Continuing Educ. Instructor - 1000565
- State of NJ Licensed Radon Measurement Technician - MET-12982
- American University in Paris, France – Bachelor's Degree, Finance & Administration, 1986
- Inspection 21, Home Inspection Inst., NJ - 180 Hour Study Curriculum for Licensure, 2011
- Continuing Education - Ongoing, multiple continuing education courses and seminars for
construction consulting, home inspection, education and radon licenses.