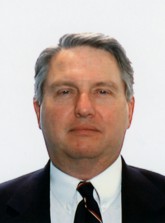 GENERAL OVERVIEW
Peter R. Day's wide-ranging experience as a business lawyer, trial lawyer, corporate executive and university educator make him well-suited to serve as a neutral in nearly any alternative dispute resolution setting.

He has a broad background as a lawyer with over 35 years of practice, ranging from trial practice and litigation management to a wide-ranging corporate practice, with significant experience in construction, intellectual property, international business, aircraft finance, real estate, and asset sales.

In his role as Chief Counsel for two divisions of The Boeing Company, a substantial part of his responsibility was cost-effective and prompt dispute resolution, using negotiation, informal means of alternative dispute resolution, and formal mediation, arbitration or litigation when necessary. For five years, including three as Chief Counsel of the Boeing division responsible to engineering and construction, he had extensive experience as counsel for both the owner and contractor/subcontractor from the bidding phase through contracting and claims resolution.

He has taught trial practice to lawyers for 10 years with the National Institute for Trial Advocacy at the San Diego and Seattle programs, and has also taught both MBA and undergraduate courses in business law and international law at the Seattle University Albers School of Business and Economics.

Having studied European Union law in Germany, and received a graduate degree in management as a Fulbright scholar in France, he is reasonably fluent in both German and French and has negotiated business transactions in both languages.
EDUCATION
INSEAD, Fontainebleau, France
Four-week executive program (Programme Supérieur pour Dirigeants), 2005.
University of Grenoble, France (Fulbright scholar)
Graduate degree (Diplôme d'études supérieures spécialisées), Business Administration, 1976.
University of the Saar, Germany
Graduate studies in European Union law at the Europa-Institut, 1974-1975.
University of San Francisco
Juris Doctor, 1969.
Yale University
B.A., Economics, 1966.
PROFESSIONAL LICENSES
Bar Memberships
Active member: Washington State Bar Association.
Inactive member: State Bar of California

Court Admissions
Supreme Court of the United States.
U. S. Circuit Court of Appeals for the 9th Circuit.
U. S. District Court of the Western District of Washington.

Supreme Court of Washington.
Supreme Court of California.
Supreme Court of Ohio.

Arbitration Panels

AAA National Roster of Neutrals.
International Chamber of Commerce, U.S. National Committee.
NYSE.
Institute for Conflict Management.
National Arbitration Forum.
WORK HISTORY & LEGAL EXPERIENCE
Upon graduation from law school, Mr. Day served as a Marine Corps trial lawyer in Vietnam and Japan, then as Chief Prosecutor and Court-martial Judge at Camp Pendleton, California. Following release from active duty, he joined the Office of the District Attorney of San Mateo County, California, where he tried 22 jury trials.

After graduate studies in law in Germany and in business administration as a Fulbright scholar in France, he joined the legal department of The Boeing Company, where he enjoyed a 25-year career which included assignments as Chief Counsel for two division legal departments.

As Chief Counsel for Boeing Computer Services, he established a 10-lawyer legal department to support a division with annual commercial and government sales exceeding $200 million, plus legal support to the entire corporation for computer hardware and software acquisition and sales.

Subsequently, he established a legal department to support a division managing $2 billion of construction projects, over $1 billion of annual procurement of machine tools and other goods and services and the company's energy needs, including natural gas, electricity and co-generation planning. In addition to claims activity and litigation management, his department was responsible for all legal issues involving construction bidding and contract negotiations.

As examples of his experience in large, complex transactions, he was lead counsel for the renegotiation of a five-year $2 billion computer outsourcing contract, the $100 million divestiture of a fabrication operation, divestiture of a high technology business with annual revenues of $120 million, and for the $1 billion sale of the E-3A airborne weapon system (AWACS) to NATO, including multiple subcontracts with European suppliers.

He has negotiated scores of software licensing and development contracts (including CAD/CAM), sale and leasing transactions for computer hardware, and dealt with all aspects of intellectual property law. For nearly three years he concentrated on aircraft financing transactions, drafting and negotiating various types of domestic and international debt and equity financings, including leveraged leasing. He has also dealt with governmental agencies on a variety of regulatory issues.

Concurrent with his legal career, he remained active in the Marine Corps reserve, with assignments as a Court-martial Judge and Assistant Legal Advisor to the U.S. European Command in Stuttgart, Germany. In addition to his legal assignments, for 3 years he served as Information Systems Officer for an 800 person landing support battalion, responsible for the introduction of PC's into the battalion.

He is also on the adjunct faculty at the Seattle University Albers School of Business and Economics, where he has taught business law and international law at the MBA and undergraduate level.
DISPUTE RESOLUTION TRAINING
Chartered Institute of Arbitrators: Diploma Course in International Commercial Arbitration, Oxford, England, 2005. (Diploma awarded by examination.)
ICC: PIDA Mock Arbitration under ICC Rules (French language), Paris, 2006.
WIPO: Arbitration Workshop, Geneva, 2006.
Swiss Arbitration Association:
Practice Building Seminar, Annecy, France, 2006 (co-sponsored by the CFA and IAI).
Practice Building Seminar, Badenweiler, Germany, 2005 (co-sponsored by the DIA).
AAA:
Arbitrator II: Advanced Case Management Issues, Miami, 2006.
Arbitrator I: Fundamentals of the Arbitration Process, San Francisco, 2005.
40-Hour Mediator Skills Training for Court-Based Settlement Program, Seattle, 2005.
Using ADR to Resolve Intellectual Property Disputes, Seattle, 2005 – 2006.
Juris Conferences/College of Commercial Arbitrators: Best Practices in Commercial Arbitration, Washington, D.C., 2007.
International Council for Commercial Arbitration: 18th Congress, Montreal, 2006.
State Bar of California: Debates on Int'l Arbitration - Asia Pacific, San Francisco, 2007.
Construction Dispute Resolution Services, LLC:
Arbitrator Training Course.
Dispute Resolution Board Training Course.
Advanced ADR Training Course.
DISPUTE RESOLUTION EXPERIENCE
As division chief counsel for Boeing's construction management division, he set up and managed fully integrated in-house and outside counsel claims teams in the successful defense of over $200 million in construction claims at minimum cost. He had overall responsibility for 8 arbitrations involving construction claims exceeding $100 million. In additional, he personally managed the discovery in numerous claims, often involving multiple tiers of subcontractors, and negotiated settlements in most cases.

As counsel he represented a successful claimant in a commercial real estate fee dispute arbitration.
PUBLICATIONS AND SPEAKING ENGAGEMENTS
| | |
| --- | --- |
| Speaker: | "Ethics Update," Washington State Bar Association Business Law Section (2007), Seattle; "New Rules of Professional Conduct," East King County Bar Association (2007), Bellevue, WA; "International Arbitration," Consular Association of Washington, (2006), Seattle; "Ethics for Corporate Counsel," Washington State Bar Association (2006), Seattle; "The New Proposed Rules of Professional Conduct," Washington State Bar Association Conference on the Law of Lawyering (2004), Seattle; "Rights in Inventions," The Departing Employee (1988), San Francisco; "Software Development Contracts," Pacific Rim Computer Law Institute (1986), Seattle; "Technology Transfer Agreements," Continuing Legal Education Society of British Columbia (1985), Vancouver, B.C.; "Intellectual Property Issues in Software Contracting," International Bar Association Biennial Conference (1984), Vienna, Austria. |
| | |
| --- | --- |
| | |
| Publication: | "Technology Development through Joint Ventures and Alliances." The Lawyer's Brief, April 1988. |
PROFESSIONAL ASSOCIATIONS AND MEMBERSHIPS
Washington State Bar Association (Member, Ethics 2003 Committee; Dispute Resolution Section; Executive Committee, International Law Section).
American Bar Association (International Law and Dispute Resolution Sections).
International Bar Association (Arbitration Section).
King County Bar Association (past Chair, Alternative Dispute Resolution Section).

Fellow, Chartered Institute of Arbitrators, London.
London Court of International Arbitration.