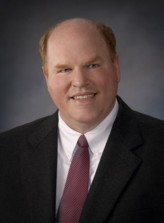 GENERAL OVERVIEW
Through 25 years of experience managing surety claims Mr. Van Tassell successfully resolved most every kind of construction problem. He handled thousands of disputes and claims on construction projects. From small remodel jobs to huge infrastructure projects, Martin crossed the nation to bring owners, contractors, subcontractors, labor and suppliers together to resolve their disputes. He firmly believes in the Alternative Dispute Resolution (ADR) processes offered by CDRS as superior to litigation.
Resolving surety bond claims on construction projects requires impartiality and allegiance to the facts. Mr. Van Tassell was involved in numerous mediations and arbitrations in his career. Added to this experience is his training as a mediator, arbitrator and dispute resolution board member. Mr. Van Tassell currently serves as a consultant for Rimkus Consulting Group based in Houston.
Dispute Resolution Experience
Working for three major surety bond companies in California involved frequently being a party to mediations and arbitrations. When well used, the ADR process led to mutually satisfactory conclusions to what would otherwise have been lengthy and expensive litigation.
Education and Training
·

Construction Dispute Resolution Services, Certified Arbitrator, 2006
·

Construction Dispute Resolution Services, Dispute Resolution Board Training, 2006
·

Professional Mediation Associates, Certified Mediator, 2005
o
Emphasis on contractual dispute resolution.
·

Santa Rosa Junior College, Santa Rosa, California 1999-present
Insurance Institute of America, 1985
·

University of San Diego Law School, San Diego, California
Paralegal Certificate, Corporations and Real Estate, 1980
·

University of San Diego, San Diego, California B.A. 1980
Organizations
American Bar Association, Associate Member

Past Co-Chair of the Dispute Resolution Subcommittee

Past Webmaster for TIPS subcommittee

Association for Conflict Resolution

National Association of Purchase Managers

Knights of Columbus