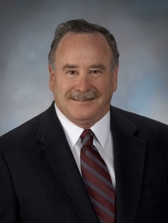 MARK FRIEDMAN
GENERAL OVERVIEW
Looking for a Building Code Specialist? Are you looking for a "seasoned building inspector?" Or, are you looking for someone with a heavily weighted construction back round relevant to dispute resolution?

Mark Friedman has over 29 years of construction related experience, ranging from being a Maintenance Supervisor for over 23 homeowner associations, to a licensed General Contractor, to becoming a certified building inspector with over 15 years of municipal building inspection experience. He has over 20 years of classroom teaching experience ranging from helping applicants become licensed contractors to teaching building codes at Santa Rosa Junior College, located in Santa Rosa, California.

I have over 24 years of municipal building code experience which includes residential and commercial plan check and building inspection experience.
During my career, I was a building code instructor at the local junior college as well maintained my certifications by attending ICC sponsored training seminars to keep up to date with all phases on construction inspection.
EDUCATION
Bachelor of Arts, Public Administration, Chico State University 1975
Sales and Effective Communication, Dale Carnegie Institute, San Francisco 1982
Administration of Justice courses, College of Marin, Kentfield, CA 1972
QUALIFICATIONS
Extensive experience reviewing plans and specifications for compliance with Building Codes and Ordinances
Thorough knowledge of Zoning and Abatement actions
Preparation of required City Reports, Census Records, and studies
Assessment/computation/collection of building permit fees
Responsible for all phases of the Building Inspection Division
ADDITIONAL CONSTRUCTION EXPERIENCE
Adjunct Instructor, Lifetime Instructor Credential California Community Colleges
Teaching at Santa Rosa College, Building Construction and Related Technologies
Construction Management Technology/Introduction to the Building Codes 1993-2000
Presenter, Santa Rosa Junior College, Community Education from 1987 to 2006
CERTIFICATIONS
1984 LIFE SAFETY DIRECTOR, CITY AND COUNTY OF SAN FRANCISCO

1988-PRESENT, ICC CERTIFIED BUILDING INSPECTOR

1988-PRESENT, ICC CERTIFIED ELECTRICAL INSPECTOR

1997-PRESENT, FUNERAL DIRECTOR, STATE OF CALIFORNIA

2001-PRESENT, GUARD REGISTRATION, STATE OF CALIFORNIA
MEMBERSHIPS
2006-PRESENT: NATIONAL FIRE PROTECTION AGENCY

2003-PRESENT: INTERNATIONAL CODE COUNCIL