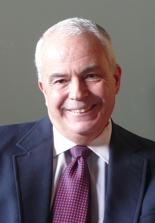 GENERAL OVERVIEW
General Contractor: Extensive background in Project Management, Contract Compliance, Liaison with Architects, Engineers, Owners and Government Officials, Safety Officer, quantity take-off, unit pricing, bid coalitions, bid presentations, writing and processing of subcontracts, scheduling of subcontractors, office-field coordination, monthly and/or weekly job progress reviews, purchasing of materials, reviewing and expediting of all submittals and shop drawings, final walk through inspections, progress photographs, complete preparation of certificates of payment, disbursement of funds, processing of payroll records to government agencies, procuring of permits and certificates of occupancy, daily job reports.
Summary: Architect: Creative design, reviewing and expediting of all submittals and shop drawings, verification of completion of punch lists, final walk through inspections, maintain as-built drawings, formulate and maintain job bar graphs, daily job reports, preparation of working drawings, and preparation of specifications
Licenses: Architect / State of New Mexico / No. 960
Contractor / State of New Mexico / GB-98 No. 56111

Shields and Company, Inc. 1980 –1994
Principal, Vice President, General Contractor
EDUCATION
Lorn D. Shields graduated from the University of New Mexico with a Bachelor of Fine Arts in Architecture on June 3, 1970. He continues his education by taking post graduate classes, attending national conventions, numerous safety courses offered by OSHA and other safety organizations, ranging in many areas including ditch safety, open flame safety, buried utilities. He attends many of the industry and professional classes offered by the AIA, NAHB, NARI, etc. to keep his licenses and himself current with the changing construction industry. In 2000, 2001, & 2004 he won the nationally recognized "Chrysalis Award" for Remodeling Excellence.

Green Construction Lorn became interested in ecological (Green) design and construction in the early 1970's. He studied active and passive solar design, Photovoltaic systems, hydrogen and wind driven electrical generation. He has kept himself current in these areas by taking classes in Renewable Energy Systems, Indoor Air Quality, Mold, Sustainable Lighting, amongst others, and incorporating the best whenever possible in the buildings he has designed and built.
PROFESSIONAL EXPERIENCE:
Equus, Inc. 1991 – Present
Principal, President, General Contractor
In 2000, 2001, & 2004 won the nationally recognized "Chrysalis Award" for Remodeling Excellence.
Selected Projects:
Jim and Carla Tourtellotte – Residential: Whole House Remodel and Addition – Design, Working Drawings, Construction
William Schiller and Beverlee Anderson – Residential: Remodel and Addition – Design, Working Drawings, Construction
Eugene and Billie Bonfiglio – Residential: Remodel – Design, Working Drawings, Constructio
Dripping Springs Guest Ranch and Spa – Commercial: Remodel, Additions and New Buildings –Design, Working Drawings
Jim and Nancy Telzrow – Residential: New Residence in Las Campanas – Design, Working drawings
Tish Butler, City Different Realty – Commercial and Residential: Remodels – Design, Working Drawings, Construction
American Auto Lube for Rex Finch – Commercial: New Building – Design, Working drawings, Construction
Mr. & Mrs. William A. Greene – Residential: Remodel – Design, Working Drawings, Construction
Shields and Company, Inc. 1980 –1994
Principal, Vice President, General Contractor
Selected Projects:
Alan Oken – Residential: Addition – Design, Working Drawings, Construction
Stanford Four-Plex – Residential: Housing – Design, Working Drawings, Construction
Marquette Four-Plex – Residential: Housing – Design, Working Drawings, Construction
Trattoria Trombino Italian Grill & Bar – Commercial: Addition – Design, Working drawings, Construction
New Mexico Mortgage Finance Authority – Commercial: Remodel – Design, Working Drawings, Construction
Kirkland Air Force Base – Commercial: Landscape Two Quads - Construction
Department Of Energy – Commercial: Obstacle Course for Couriers - Construction
Kirkland Air Force Base – Commercial: Replace Two-Post Hydraulic Lifts - Construction
Mr. & Mrs. Larry Griffis – Residential: New Residence – Design, Working drawings, Construction
Dr. Don Hedges – Commercial: New Medical Building – Design, Working Drawings
Los Alamos Technical Associates – Commercial: Fourth Floor Tenant Improvement – Design, Working Drawings, Construction
Mr. & Mrs. Julian E. White – Residential: Remodel and Addition - Design, Working Drawings, Construction
Arby's Roast Beef Restaurant, Menaul Store – Commercial: New Restaurant – Design, Working Drawings, Construction
Sandia National Laboratory – Commercial: Area V, Reactor Repairs - Construction
Valmora Ranch – Commercial: Historic remodel – Design, Working Drawings
Lorn David Shields and Associates, Abq., NM 1977-1980
Principal, Chief Designer, Project Manager
Selected Projects
Arby's Roast Beef Restaurant, Abq., NM, Juan Tabo Store Commercial: Design, Working Drawings, Inspection
Arby's Roast Beef Restaurant, Santa Fe, NM - Commercial: Design, Working Drawings, Inspection
Pueblo Viejo Apartments - Residential: Design, Working Drawings, Inspection
Kennedy/Blaugrand DDS Dental Building - Commercial: Design, Working Drawings, Inspection
Dale Crawford Associates, Architects, Abq., NM 1974-1977
Job Captain, Designer
Selected Projects
Family Practice/Community Medicine/Psychiatry Center UNM/BCMC Hospital - Commercial: Design, Working Drawings, Inspection
Remodel of the University of New Mexico Administration Building - Commercial: Design, Working Drawings
Ten Turnkey Housing Projects - Commercial: Inspection
Albuquerque Garden Center - Commercial: Working Drawings, Inspection
Mancos Canyon Indian Park - Commercial: Economic Viability Study
Albuquerque Board of Education - Commercial: Music Room Additions to Five Public Schools Design, Working Drawings, Inspection
Burnside Enterprises, Contractors, Abq., NM 1974
Supervisor, Designer, Draftsman

Clay and Smith Construction Co., Abq., NM 1973
Fields Supervisor, Designer, Draftsman

Dale Crawford & Associates, Architects, Abq., NM1970-1973
Designer, Draftsman

Jess Holmes, Architects, Abq., NM 1970
Designer, Draftsman

Walt Gathman, Architects, Abq., NM 1970
Draftsman

Crawford and Oravec, Architects, Abq., NM, 1969-1970
Draftsman

Korber Construction Co., Abq., NM 1969
Draftsman