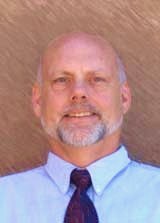 LEE PICKETT
GENERAL OVERVIEW
Lee Pickett has been involved in the construction industry for over thirty years. During that time he has been involved with all facets of construction. He has experience as a material supplier, contractor, and subcontractor. He has served as an inspector for construction lenders on single family, multi-family and commercial construction. He has performed inspections for Housing and Urban Development (HUD) on housing for the handicapped, elderly and those receiving financial assistance. He has also performed services as Owner's Agent and consultant on construction projects and served as liaison between owner and contractor.

His philosophy is that inherent within every problem or conflict there exists the solution. It is his commitment to help find that solution, in part by employing professional mediation and arbitration skills. But the greater skill is in seeing the whole situation and being willing and committed to work toward the solution which most produces wholeness for all parties. Lee has been successful in various disputes by employing artful communication and skillful listening and an ability to understand all sides of a situation. Whether the outcome is exactly what the parties anticipate, they always leave the process having been heard.
EDUCATION
Lee attended Tulane University in New Orleans, and graduated with a bachelor's degree in English. Since that time he has been motivated to continue his education with a variety of courses and programs in business and personnel management, construction courses and workshops as well as a multitude of personal interest classes and workshops. Lee has received comprehensive alternate dispute Resolution (ADR) education from the University Of New Mexico School Of Law and through CDRS, and continues pursing a professional Dispute Resolution curriculum.
PROFESSIONAL EXPERIENCE
Pickett began his association with the construction industry in the supply business working with wholesale distribution companies selling materials used in both new construction and remodeling. He had the opportunity to learn a great deal about the manufacture of materials used, as well as the role manufacturing and supply plays in the construction process. He later became an electrical contractor and then a general contractor licensed in the state of New Mexico. He also became active in the local homebuilders association serving on several committees, the board of directors, then Vice President and ultimately President of the Santa Fe Area Home Builders Association.

Pickett then entered the consulting and inspection field. He has been trained as a home inspector, with certification in Radon testing. He is currently the President of Inspections Inc., a company which provides inspection and consulting services to lenders, owners and agencies. In the last thirteen years, he has performed over ten thousand site inspections of all types of construction including site built residential, off-site built residential, multifamily housing projects, government housing projects, commercial construction and site infrastructure acquisition and development. Pickett served as HUD's representative for the construction of multifamily housing in northern and central New Mexico to assure compliance to HUD standards on those projects. He has a Certified Construction Inspector designation by the Association of Construction Inspectors.
LICENSES AND CREDENTIALS
| | |
| --- | --- |
| 2005 to present | Member New Mexico Mediation Association |
| 2001 to present: | Certified Construction Inspector, Association of Construction Inspectors. |
| 2001 to present: | Certified Construction Project Manager, Association of Construction Inspectors. |
| 2001 - 2003: | National Environmental Health Association certified for Radon Measurement |
| 1989 - 2002: | Licensed General Contractor, State of New Mexico. |
| 1999 | Member of Board of Trustees, Remodelors® Council, Home Builders Association. |
| 1989 - 1999 | Real Estate Sales License, State of New Mexico |
| 1995 - 1996 | Taught classes on construction for "Owner Builders", Santa Fe Community College. |
| 1992 | President, Santa Fe Area Home Builders Association. |
| 1991 | Vice President, Santa Fe Area Home Builders Association. |
| 1987 - 1992 | Member Board of Directors, Santa Fe Area Home Builders Association |