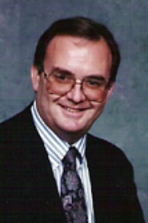 JON MARTIN
GENERAL OVERVIEW
Born and raised in the Construction Business, Mr. Martin brings nearly fifty years of "real world," hands on, Construction Experience, Legal Knowledge and Expertise to the Construction Dispute Resolution Process. As a General Contractor, Mr. Martin has done everything from exclusive Million Dollar remodel projects on executive estates; to Building new Residential and Commercial Projects. Mr. Martin is especially well suited to resolving problems in the Luxury New Home Building process.
Throughout the 60's, 70's and 80's, his business included both a Luxury New Home and Remodeling division, and a Multi State Commercial Out-Lot Development division. In addition, he's received local, regional and national awards for his work in the renovation of historic properties.
Today, he is a busy Construction Law Attorney, and travels nationwide lending his wide range of experience and expertise in this field to Owners and Builders who are lost in the Resolution of Construction Disputes. His ongoing commitment to the Construction Industry throughout his career keeps him current on new products, processes and equipment. His work as an Attorney keeps him current on building codes, construction standards and performance guidelines which combined with his lifelong hands on experience, makes him an extremely effective and knowledgeable Mediator and Arbitrator.
A real estate investor in his own right, Mr. Martin understands the impact of delay on Real Estate investments. Earning an M.B.A. with a concentration in Real Estate, from The University of Cincinnati in addition to his Law Degree, he understands Real Estate and Construction Finance and knows the intricacies of financial analysis as it pertains to real estate, providing added insight as to the effects of Construction Disputes and their resolution.
With one of the widest range of knowledge, experience and professional training available, he represents a unique set of skills and experience especially well suited to Construction problems. Whatever the issue, and whatever the impact you are facing on your construction project, Mr. Martin has the practical knowledge, experience and expertise to create practical, timely, and cost effective solutions to your Construction Dispute Resolution Problems.
EDUCATION
B.A. (Magna Cum Laude), Capital

University

,

Columbus, Ohio

Multidisciplinary Degree w/ majors in Economics, Political Science and Intern

ational Relations, Studies Abroad Program Included

JURIS DOCTOR, University of

Cincinnati

,

Cincinnati, Ohio

Externships: U.S. 6th District Ct. of Appeals, Mediation Division

Ohio Supreme Court, Justice Cook

M. B. A., University of

Cincinnati

,

Cincinnati, Ohio

Concentration in Real Estate
CERTIFICATES, 1000's of hours in specialized professional training certificates from:
The Florida Bar; The National Association of Homebuilders; The National Association of Realtors: The Florida Mortgage Broker's Association: Construction Dispute Resolution Services, Inc.
PROFESSIONAL LICENSES
Admitted to:

The Florida Bar

Licensed Florida Lawyer

Admitted to:

The United States District Court,

Eleventh Circuit

Southern

District of Florida
Licensed Florida Mortgage Broker
AFFILIATIONS
The American Bar Association

American Bar Association Construction Law Committee

American Bar Association Dispute Resolution Committee

American Trial Lawyer's Association

American Trial Lawyer's Association Construction Law Committee

The Bankruptcy Bar Association for the Southern District of Florida

The Florida Bar Real Estate and Probate Committee

Martin County Bar Association Real Estate Committee

Martin County Bar Bankruptcy Committee

Construction Dispute Resolution Services, Inc

C.D.R.S. Certified Mediator/Certified Arbitrator

C.D.R.S. Certified Dispute Review Board Member