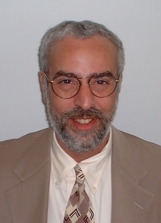 GENERAL OVERVIEW
Jon Linden is a full time mediator and arbitrator since 2002. He is a designated "Mediator/Mentor" for the New Jersey Superior Court Special Civil Division and Law Division. In addition to construction disputes, Mr. Linden also has experience in mediating and arbitrating the following areas: Environmental, Trust and Estate, Real Estate, Contracts and Workplace Disputes. He is a contract mediator for the US Equal Employment Opportunity Commission.
In working with clients, Mr. Linden has developed effective and concrete methods for problem analysis and resolution. In over 7000 hours of face to face mediation a great body of experience and techniques has been developed. Mr. Linden is an Accredited Civil Mediator by the NJ Association of Professional Mediators, the only group that awards "Accreditation" in the State of New Jersey in Civil Mediation. The accreditation is a registered service mark with the US Government and only the NJAPM can award that status.
Jon Linden strives to seek a win-win solution to each and every problem that arises before him. Generally, through serious consideration and the application of interest based bargaining, Mr. Linden usually is able to help parties find a resolution that is mutually acceptable to all parties.
Education
Jon received a Bachelor of Science Degree in Biology from Lehigh University, Bethlehem, PA in 1978. He received an MBA also from Lehigh University in 1980. In addition, he participates in many functions every year and makes presentations often about mediation and alternative dispute resolution. Continuing education is one of the foremost areas of concentration for Mr. Linden who is also the Book Section Editor for www.mediate.com.
Construction Related Training and Education
Jon Linden has learned most of his construction related experience from actual work in the field. The most rigorous project was a 425,000 sq. ft. special use warehouse with frozen, refrigerated and dry storage areas, an office mezzanine and special use areas. This building was a pier supported building and involved significant analysis of existing piers, replacement of such, examination for any and all types of infestation, pollution, ground water integrity, soil support integrity and many other facets of the construction process to accomplish the completion of this building.
In addition, Mr. Linden was the Operational Manager for his own business which was an LLC which owned and operated apartment buildings. This experience required knowledge of building codes, methods of construction, methods of repair and all the other items that go along with the ownership of rental properties.
Additionally, Mr. Linden has mediated and/or arbitrated several dozen construction related cases in his career as a dispute resolution professional.
Current and Past Clients
New Jersey Court System, Special Civil Division

New Jersey Court System, Law Division

Federal Equal Employment Opportunity Commission

Multiple New Jersey School Systems

New Jersey Transit

Monmouth County Community College

Federal Land Management Authority

Many Private Clients
Professional Affiliations
Jon Linden is a member of the New Jersey Association of Professional Mediators, a past Board Member and a past Secretary to the organization. He holds Civil Mediation Accreditation from the organization. The NJAPM is the largest mediator's professional organization in the State of New Jersey and has over 300 member/mediators.