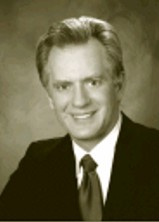 JOHN F. KENNEDY
GENERAL OVERVIEW
Mr. Kennedy has been employed by Cuddy & McCarthy, LLP since October of 1982 and has been a partner since October of 1987. He practices primarily in the areas of education law, education litigation, civil rights and employment defense litigation, real estate, construction, and land subdivision law. He is a 1972 graduate (magna cum laude) of the Boston College School of Management and a 1975 graduate of the University of Santa Clara School of Law.

Mr. Kennedy came to the firm after five years in the New Mexico Attorney General's Office, where he represented the State Board of Education, the State Department of Education, and a variety of state educational institutions and agencies in education-related litigation. In his current practice, Mr. Kennedy has developed sub-specialties in the areas of special education and disabilities law and litigation; real estate issues and litigation, particularly related to subdivision property owners= association representation; public and private personnel and collective bargaining matters; public contracts, procurement, property acquisition and building and construction contracts and disputes; personnel training and staff development; and mediation, arbitration and dispute resolution.

Mr. Kennedy is admitted to practice before all courts of the State of New Mexico, the United States District Court for the District of New Mexico, and the United States Court of Appeals for the Tenth Circuit.
EDUCATION
Santa Clara University
School of Law
Juris Doctor 1975

Boston College
School of Management
B.S. (magna cum laude), 1972