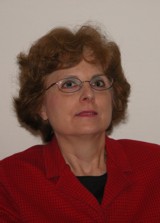 JERRILYNNE PRUDY
GENERAL OVERVIEW
Jerrilynne Purdy has over 27 years of experience in negotiating contracts, settling contractual disputes and mediating contractual issues. She has worked for major utilities, negotiating power plant, interconnection, and transmission contracts. She supervised contracts worth over $500 million annually. Many of the contracts involved multiple-parties and joint ventures. She is familiar with energy conversation and renewable energy programs.
Alternative Dispute Resolution
Ms Purdy has served as a federal mediator involving small and large generation plant installations, including those using alternative energy, and electric transmission lines. She has mediated gas pipeline construction cases, involving gas pipeline companies, landowners, easements, and rights of way. Many of these cases involve environmental issues.
EDUCATION
Michigan State University, Lansing MI, BA, Business and Finance, 1969

George Washington University, Washington, DC, MBA, 1971

Charter Financial Analyst designation (CFA), 1979

Harvard Law School, Boston, MA, Negotiation Training, 1988

CDR and Associates, Boulder, CO, Mediation Training, 2000

Northern Virginia Mediation Service, Fairfax, VA, courses:
Federal and Commercial Mediation Role Play, 2003

Facilitation and Group Consensus, 2003

Mediating Complex and Multi-party Civil Cases, 2003

Preparing Memoranda and Agreements, 2003

Considering Culture in the Mediation Process, 2003

Designing Conflict Management Systems, 2003
Northern Virginia Mediation Service, Fairfax, VA, certificates
Commercial Mediation, 2005

Workplace Mediation and Conflict Resolution, 2004?

Federal Workplace Mediation

Conflict Resolution Processes (pending)
Virginia Certified Mediator through the Supreme Court of Virginia, Richmond, VA, 2004 to present

Conflict Coaching, Noble Solutions, Toronto, Canada, 2006

Harvard Law School, Boston, MA, Advanced Negotiation Training, 2007
TEACHING
Ms. Purdy develops and teaches Introduction to Alternative Dispute Resolution, Facilitation, and Negotiation courses.
PROFESSIONAL AFFILIATIONS
Energy Bar Association
Energy Bar Association, ADR Committee, member