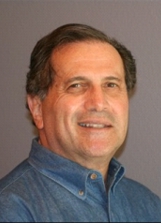 JEFFERY POSTER
GENERAL OVERVIEW
Jeffrey Poster is an attorney with extensive construction management and construction litigation experience including small commercial buildings through billion dollar developments. Mr. Poster is licensed in Massachusetts, Texas, and California. His dispute resolution experience includes construction and contract disputes, consumer matters, personal injury including wrongful death, employment claims, and other complex litigation and pre-litigation matters.
Mr. Poster was in health care management for several years after he obtained an M.P.A. from Cornell University. This included involvement in several large construction projects, including a 771 bed hospital and related buildings in Hempstead, New York. He began his legal career in California with a two year assignment to the Las Vegas MGM and Hilton fire cases. In that matter he was fortunate enough to be mentored by many skilled and experienced construction and casualty lawyers. He has since been involved in construction litigation with values of the works up to $1.3 billion as well as many smaller matters. He has been a party representative in many mediations and arbitrations, including complex construction mediation involving home owner association plaintiffs and earthquake failure litigation.
Mr. Poster publishes a regular guest column in the Fort Worth Business Press and teaches as an adjunct faculty member at the University of Texas at Arlington. He also is a regular judge in regional moot court, negotiation, arbitration and mediations competitions held at the Law School of Texas Wesleyan University.
DISPUTE RESOLUTION EXPERIENCE
Mr. Poster has served as a neutral since 1995. He has been a judicial arbitrator in California and is affiliated with the National Arbitration Forum, Dispute Solutions Incorporated of Richardson, Texas, and the Dispute Mediation Service of Dallas, Texas and the Dispute Resolution Service of North Texas. His affiliation with the NASD is pending.
Mr. Poster teaches in the basic, advanced, and family mediation training programs at the Dispute Resolution Service of North Texas. His mediation experience includes family law matters, many personal injury matters, including wrongful death, construction and construction casualty matters, employment issues both before and after the commencement of litigation, real estate disputes and contract matters. His arbitration experience includes construction, health care disputes and employment disputes. The latter also includes unfair competition and restrictive covenants.
DISPUTE RESOLUTION TRAINING
MEDIATION TRAINING:
Mediation by the Masters (Association of Attorney Mediators) 2000

Basic Mediation Training (Dispute Resolution Service of North Texas) 2002

Family Law Mediation Training (Dispute Resolution Service of North Texas) 2003

Advanced Mediation (Dispute Resolution Service of

North Texas

) 2003

Guardianship Mediation (Dispute Resolution Service of North Texas and Probate Court Services) 2004

Advanced Family Mediation Training (American Bar Association) 2004

Medical Malpractice Mediation (American Bar Association 2005)

Texas Mediators Credentialing Association Training 2005

Association for Conflict Resolution Annual Meeting and Instruction 2005

Employment Mediation (State Bar of Texas) 2006

Texas Association of Mediators, Annual Meeting and Instruction, 2006

Mediation of Complex Construction Disputes" Pepper dine University
Advanced Mediation and Advocacy Skills Training; American Bar Association, 2006


ARBITRATION TRAINING
Judicial Arbitration (State Bar of California) 1995

Advanced Arbitration Training (American Bar Association) 2004

Best Practices in Arbitration (American Bar Association) 2005

Employment Arbitration Skill (Pepperdine

University

) 2006

Residential Construction Arbitration (State Bar of Texas) 2006

Mediating the Complex Case (Pepperdine

University

) 2006

Mediation of Complex Construction Disputes, Pepperdine University, 2006