| | | |
| --- | --- | --- |
| INTERNATIONAL PANEL | AUSTRALIA | New South Wales |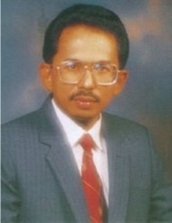 FAROK MAJEED
LLB (Hons), B Build (CE), M Bldg Sc (Sydney), PIL(Harvard),
FSISV, FRICS, FAIQS FSIArb, MPMI (USA), AMABA (USA),
ACIArb, ASPE, AACE, AAIM, MIS (M), MPUJA
GENERAL OVERVIEW
Farok has been in private practice in Sydney Melbourne, Singapore, Perth, Brunei, USA, and UK and in Asia Pacific Rim regions. He has more than 25 years experience in all aspect of Project Management, legal management and contract management of projects using softwares like Estate Master, Edwards, Buildsoft and Cost X in the Construction and Real Estate Industry. He has been partner, director, senior consultant to various USA multinational corporations, Bechtel, Intel, General Electric, Schering Plough, Baxter Healthcare, Data General, Becton and Dickinson and others and leading Project Management, Contract Management and Cost Management consultancy firms like EG Fund Management, Rider Hunt, Rawlinsons, Franklin and Andrews, Faithful and Gould, Wilde and Wollard and property developers like Frasers Property, City Development, AllGreen Development and Regent Development and financial institutions like Standard Chartered Bank, DBS Bank OCBC and others . He has participated more 100 major projects like such infrastructure, apartments, serviced apartments, hotels, residential, health care, hospital, commercial, educational, banks, retail and industrial. He was appointed as Director for Financial Control for the 1,788 rooms Nurul Iman Palace for the His Majesty the Sultan of Brunei with Bechtel International. He has completed various cost engineering and project management courses in the United States of America.
He is a Panel of Arbitrators Mediators Dispute Resolution Specialist in CDRLS in USA and able to travel in the Asia Pacific Region.
KEY STRENGTHS
Education
Construction, Engineering and Real EstateHe was awarded a Bachelor of Building in Construction Economics and Construction Management from Faculty of Architecture and Building University of Technology Sydney and Master of Building Science (Architectural Science) from Faculty of Architecture, Design, and Planning University of Sydney. He completed a master thesis "Building Cost Trend in Australia". He has also undertaken a professional course in Real Estate Valuation in Singapore.
Legal and Law
He graduated with a Bachelor of Law degree with Honours from an English university, and majoring in Company Law, Commercial Law and Conveyancing. He received the Certificate of Completion of the Academic stage of training for General Council of the Bar of England and Wales in law of contract, law of tort, criminal law, land law, constitutional and administrative law, law of equity and trusts and completed dining terms at Lincolns Inn in London, England for admission as a Barrister. He completed PIL postgraduate in Law from Harvard Law School, Harvard University in Copyright Law, Islamic Law I, Current Issues in Litigation, Evidence, Wills and Trusts, Law and Cyberspace, International Law and Policy Making and Islamic Law II. He completed the Attorney licence's examination in evidence, torts, real property, constitutional law, contracts, criminal law, remedies, corporation's law, civil procedure, criminal procedure, professional responsibility, community property, wills and trusts. He is a member of American Bar Association (ABA) and Member of Dispute Resolution Section of ABA. He is also member of the Harvard Alumni.
Post Graduate Studies
He has completed coursework in DBA (Doctor in Business Administration) in Organizational Research Methodology, Philosophy and Business and Integrated Business Strategy with distinctions at Curtin Graduate School of Business, Australia. He has completed his PhD (Doctor of Philosophy) in Engineering in the Faculty of Engineering University of Sydney.
International appointments
Farok is a Project and Development Management Professional being qualified as business consultant, a cost engineer, a building economist, a chartered quantity surveyor, professional quantity surveyor a chartered arbitrator, a building scientist and a project management consultant. Farok is also a Chartered Arbitrator and sometimes serves as an advisor to parties who are involved in the resolution of a property development and construction dispute through negotiation, but whose process has reached impasse due to the unrealistic expectations of one or more of the parties. He was a Councillor of the Consumer Association of Singapore (CASE involve in Dispute Resolution between Consumers and Business.
He was involved in International Real Estate Federation (Fiabci) and culminates to become the Congress Director to lead and organise the 42nd World Real Estate Property Congress of 45 countries held in Singapore with a 4,000 delegate's attendance and was opened by Mr S Dhanabalan Minister of National Development and now the Chairman of Temasek Holdings. He was also President of Singapore Institute of Surveyors and Valuers a governing body comprising professional valuers, professional quantity surveyors, professional property managers, professional development managers and professional land economists. He was First Deputy Chairman of the Singapore Professional Centre a governing body comprising doctors, lawyers, engineers, accountants, and management consultants Farok has been admitted as a member of Guidepoint Global( formerly known as Society of Industry Leaders) of McGraw-Hill New York. He assists in the development of Intel Red Book the Project Audit of Construction Cost for Intel projects internationally. Farok carried out project audit for corporations, litigations and disputes resolutions. He was recently appointed as Project Auditor to undertake project audit task for the Governance Unit of Building Education Revolution $16.2 billion economic stimulus package for the Australian Government