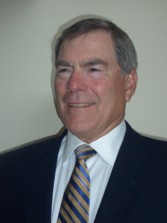 GARY SPENCER
GENERAL OVERVIEW
Gary Spencer has 35 years of litigation experience involving Construction, Insurance, Business and Partnership disputes representing both Plaintiff and Defense. He has been Plaintiff's Counsel for individual homeowners and Homeowner Associations in multi million dollar construction litigation and has been lead counsel for developers, architects, engineers and subcontractors in complex construction litigation, both residential and commercial. During the past 11 years he has mediated over 75 complex cases involving not only complex construction and insurance matters, but real estate purchase and sale disputes, loan foreclosure and anti deficiency matters, insurance broker issues and trademark disputes.

Gary Spencer brings a broad perspective to the table to assist parties in resolving many complex issues. His early career involved Plaintiff bodily injury litigation and criminal defense, including product liability plaintiff and defense work. His involvement with Construction (apart from working as a "ditch shader" for sewer lines during his summer vacations), started in 1978 representing Homeowners in the initial phases of what is today a huge construction defect industry. After completing several successful Plaintiff cases for homeowners, he worked for 25 years representing Developers, General Engineering contractors, Architects, and Civil and Structural Engineers, as well as CGL Coverage analysis for several insurance companies. In 1996 he was requested to mediate a complex commercial construction problem, and after successfully resolving that matter, although he maintained an active litigation practice, he has continued to mediate at the special request of the parties. He fully understands the needs, concerns and positions of all parties and works for a fair and equitable solution to each matter.
EDUCATION
Gary received his B.A in Economics from the University of Southern California in 1966 and his J.D. from the University of California at Berkeley (Boalt Hall) in 1969. In 1996 he attended Pepperdine University's extended formal mediation training course, "Mediating the Litigated Case", and received his Certificate.

Business, Construction, and Insurance Related Work

1. Business Issues.

Initially, Gary litigated Plaintiff bodily injury cases, criminal defense matters and business contract disputes, divorce cases and child custody cases. One of his initial custody cases was decided by the California Supreme Court (In. Re. B.G., 1976). Plaintiff bodily injury claims mostly involved auto accident and defective design and manufacture issues, including seat belt design; Product liability defense work involved such cases as asphalt and guard rail design and installation for a top fuel dragster race track. He has acted as plaintiff and defense counsel sin minority shareholder suits, as well as in specific performance litigation involving real estate purchase contracts. He has acted as defense counsel in real estate judicial foreclosure actions and deficiency claims. He has been on the management committee of a large law firm and understands partnership accounting and employment issues.

With respect to intellectual property, he has acted as counsel for a major clothing designer for 30 years and negotiated their domestic and international trademark agreements.

2. Construction, Insurance, and Mediation

Gary's experience in the Construction industry really started when he was a ditch digger for sewer and water lines for a homebuilder during summer vacations. During his initial work in Product Liability Defense he worked on design and manufacturing defect issues involving asphalt and guard rail design for a race track. Subsequently he was lead counsel representing homeowners and HOA's with respect to defective condominium construction involving grading, concrete, framing, and most other issues, including significant insurance coverage problems. He has represented several insurance companies with respect to coverage under CGL policies involving landslides, additional insured issues, multi occurrence issues, excess/primary coverage issues, and exhaustion problems. Following conclusion of significant plaintiff litigation, he represented real estate developers for the past 20 years in complex construction cases.

In 1996 he was requested by parties to a complex commercial litigation case involving a shopping center and significant pavement, drainage and wall construction issues to mediate the matter. After successful settlement of the case, Gary has continued to mediate such matters at the special request of the parties while primarily focusing on his litigation practice. In 2005, Gary retired from his litigation practice, trained for the bicycle Race Across America, and completed the race in June, 2006. He is now back at Mediation full time.
Personal Interests and Community Involvement
Gary is an avid fly fisherman and has fished all over the world. He ties his own flies and builds his own fly rods. He found that he needed something to do while "waiting for the hatch", so he took up watercolor painting, and now paints all of the wonderful scenery and fishermen that he observes. He says painting forces one to look at each element of the subject and the light as it exposes that element; such a careful inspection is similar to how one must listen to each litigant in a mediated case; there is always some hint or reflection in the story that allows one to weave a settlement together.

He has been a Rotarian since 1970 and will be President of the Monarch Beach Sunrise Rotary for 2007-2008. He looks forward to serving his community with positive service, helping students with scholarships, the seniors with their special needs, and all others in between.