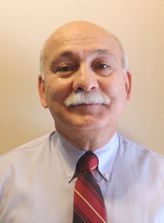 GARY CARUSO
GENERAL OVERVIEW
Gary is a Georgia Tech civil engineer and a licensed Professional Engineer. He has been involved in construction for over 40 years providing residential inspection, building consultation/assessment, reserve fund studies, development and general contracting. His contracting experience includes estimating, field/office engineering, construction supervision and project management. His contracting career led to Director of Construction for a major hotel builder/developer.
With over 40 years of experience, he has worked in cities across the country as well as managed construction overseas. Gary has spoken in seminars on community association and building topics. He has authored several articles for the Georgia CAI Chapter Magazine and other professional newsletters.
EDUCATION AND PROFESSIONAL:
Bachelor of Civil Engineering; Georgia Institute of Technology, 1973
Graduate level studies in real estate investing and appraisal. Completed ongoing continuing education courses in building related subjects.
Registered Professional Engineer (P.E.): Georgia, Tennessee, and New Jersey

Reserve Specialist (RS.)

Board Certified Building Inspection Engineer (BIECI)

Member: National Academy of Building Inspection Engineers (NABIE) (Director)

Community Associations Institute (CAI) (previous officer and director)
Order of the Engineer - Member
EXPERIENCE:
Criterium-Caruso Engineers, Alpharetta, GA
President
May 1991 to present
Gary has inspected, evaluated and reported upon over 5000 properties since starting Criterium-Caruso Engineers in 1991. Gary has performed over 3000 residential full home and structural inspections. We specialize in residential home inspections, multi family/condominium building inspections, Physical Condition Assessments of commercial properties and Reserve Studies.
Construction Experience:
Gary began his career with one of the largest contractors in the country where he served in estimating, engineering, and supervision capacities. For more than 10 years, he managed the construction activities of a national hotel builder/developer as their Director of Construction before opening his own firm in 1991. In this capacity, Gary has inspected, renovated, built and maintained numerous projects ranging from light commercial to multi-million dollar full service structures.
United Inns, Inc. (hotel owner/operator), Memphis, TN

Director of Construction 1985-1991

1980-1991

Holder Construction Co., Atlanta, GA

Project Manager

1980

William L. Crow Construction Co. (a subsidiary of J.A. Jones Construction Co.)

New York, NY

Office and Project Engineer

1974-1976, 1978-1980

J. A. Jones, A.G., (a subsidiary of J.A. Jones Construction Co.),

Riyadh, Saudi Arabia

Cost Engineer and Area Superintendent

1976-1978