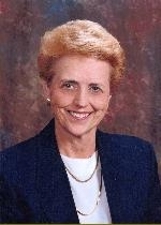 ELIZABETH BOWERS
GENERAL OVERVIEW
Elizabeth Bowers has been a part of the construction industry as a part of a family business from 1974 – 1989 and in running her own construction services businesses. Projects have ranged from $200,000 to $160 million.
Her keen interest in ADA compliance was formed from being in a wheel chair and having to decide how her own residence would be transformed to accommodate her needs. Through rehabilitation, she once again became able-bodied but continued to study the laws, architecture and engineering needed to render buildings suitable for those with limited mobility. She formed Access Housing, Inc. in 1993 as a consultant service for those who required assistance in determining what structures could be made ADA compliant and then providing construction management for the resulting construction and remodeling.
In 1995 she joined Mizerak Towers and Associates, Inc. where she honed her skills as a facilitator through working with clients and training with the Association for Quality and Participation. She became involved in diverse construction projects that put her numerous skills to work. Mizerak Towers became Mizerak Bowers and Associates, Inc. in 2001 and quadrupled in size.
Elizabeth Bowers Construction Services was formed in 2003 to concentrate solely on the construction industry in cost estimating, constructability reviews, arbitration, ADA compliance and affirmative action contract compliance services, while her former partner continued the old company, specializing in public involvement initiatives.
Experience in project management helped Elizabeth develop a Disadvantaged Business Enterprise (DBE) outreach capability that contributes extensively to the success of construction projects. She worked as part of the construction management team (Pitt Center Partners) for the University of Pittsburgh's Convocation Center, where she authored both the DBE Outreach Procedures and the Construction Procedures manuals for the project. She hired and managed project quality inspectors as well as taking part in all project meetings at the executive level. Elizabeth provided estimating and similar services to the project management team (OK/DMJM) of the SCI Forest County state prison construction project. She has been involved in transportation safety research for PennDOT, through a contract with Parsons Brinckerhoff, a transit initiative with DMJM+Harris and worked on transit related real estate development for Port Authority of Allegheny County through a contract with O'Brien Kreitzberg.
Elizabeth co-authored the Carnegie Library of Pittsburgh and Carnegie Museums of Pittsburgh's Minority/Women Business Enterprise Participation Plan for inclusion of minorities and women on the Capital Improvement Projects for the libraries and museums in the City of Pittsburgh. She has negotiated with contractors as well as administered the program. She developed and presented seminars that were designed to enhance the bidding and contract skills of minority and women contractors who were then able to compile comprehensive bids on subsequent projects.
Elizabeth also uses a variety of skills in the delivery of construction partnering workshops, a specialized type of facilitation that creates a mutually supportive team out of a group of prime and sub-contractors on a project.
EDUCATION AND AFFILIATIONS
A trained facilitator and mediator in conflict resolution, Elizabeth mediates for the Pittsburgh Mediation Center and is a neutral for the American Arbitration Association.
Elizabeth has served as vice president, treasurer and board member of the National Association of Women in Construction, vice president of the Three Rivers Chapter of Construction Management Association of America, is Immediate Past President of the Society for Marketing Professional Services, and a member of the International Society for Business Economics and Ethics. She is an associate member of the Center for Business Ethics at Bentley College and the American Bar Association, Construction and Dispute Resolution Sections. Elizabeth has a BA in business and marketing from Parsons.
PROJECTS
Port Authority of Allegheny

County

Light Rail Joint Development -- $25 million

PennDOT highway transportation safety studies -- $1 million

Peterson

Events

Center for the PA Department of General Services -- $98 million

State Correctional Institution-Forest for PA DGS -- $168 million

Carnegie Libraries and Museums Capital Improvement Projects -- $18 million

Housing

Authority

City of Pittsburgh – various projects, $200,000 - $2.4 million

Pittsburgh Public Schools -- $5 million

Veterans Administration Ambulatory Surgery Wing -- $20 million