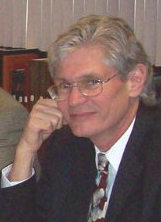 GENERAL OVERVIEW
Ed Johnson has been involved with construction related industries for over 30 years, 22 of which were as a local government official. As a lawyer with education and experience in land use planning and development, engineering, law, conflict management, and peacemaking Ed brings a multi-disciplinary, public/private perspective to dispute resolution.
EDUCATION
Ed received a B.S. in Engineering from Rutgers – The State University of New Jersey in 1970, and a Master's of Urban and Regional Planning from the University of Southern California in 1975. In 2004, as valedictorian, Ed received a Juris Doctorate from San Joaquin College of Law, in Fresno, California. He received a Graduate Certificate in Mediation from Fresno Pacific University in December 2005, and a Graduate Certificate in Collaborative Governance from California State University, Sacramento in August 2007.
CONSTRUCTION INDUSTRY RELATED WORK EXPERIENCE
For 22 years, Ed worked for local government in the land planning and development field. Positions held included Administrative Hearing Officer, County Planning and Building Director, Chief Building Official, City Community Development Director, City Code Enforcement Officer, County Code Enforcement Officer, County Environmental Officer, District Air Pollution Control Officer, Local Transportation Commission Executive Director, Executive Director of the Local Agency Formation Commission.

Projects and processes he participated in during that time included intergovernmental relations, permitting and entitlements, housing development, architectural design review, subdivisions, zoning, transportation, including the planning and implementation of bus, rail, and subway systems, economic development, redevelopment, environmental law, air quality plans and burn permits, streetscapes, historic preservation, coastal development, citizen participation, homeowner disputes, and general and specific plan preparation.

Ed also worked as an engineer for various manufacturing concerns including IBM and, as a member of the Armed Forces, the U.S. Army Armor and Engineer Board.

As a land use consultant and sole practitioner attorney, Ed has assisted clients in the areas of permit processing, economic development, transportation, contract matters, and research. Ed has also served as special counsel for his local County Economic Development Corporation. In addition, Ed assisted in teaching a city building based curriculum to grades 1-3, in association with UCLA.
DISPUTE RESOLUTION TRAINING AND EXPERIENCE
Ed has received several hundred hours of training in diverse areas of conflict resolution. He received a one-year Graduate Certificate in Mediation from Fresno Pacific University, Center for Peacemaking and Conflict Studies. In addition, Ed has studied the specialized application of mediation principles to public policy and environmental disputes and received a one-year Graduate Certificate in Collaborative Governance from California State University at Sacramento in August 2007. Ed completed the CDRS Dispute Resolution Training Institute training program in the theory, practice, and rules of arbitration. His training has also included victim offender reconciliation mediation, family law mediation, and dispute resolution case management.
Ed has served as an attorney administrative hearing officer adjudicating code enforcement appeals for the cities of Fresno, Pasadena, Newport Beach, and the County of San Luis Obispo, and as a non-attorney city planner supervised a team of administrative hearing officers reviewing land use entitlements for the Los Angeles City Planning Department.
Ed is currently on the Panel of Mediators for the Superior Court of California, Counties of Fresno, Merced, San Joaquin, Kings, and Tuolumne. He has been a consultant to the Superior Court of California Civil Mediation and Settlement Program for the Counties of Fresno, Tuolumne, Inyo, Monterey, and Mariposa. He has also served as a small claims advisor for the Fresno Small Claims Court.
Ed is a dispute resolution panel member for the U.S. Institute for Environmental Conflict Resolution, the California Department of Insurance, and the California Department of Justice.

Ed has served on the Panel of Mediators for the Victim Offender Reconciliation Program of the Central Valley, and as a community volunteer, established a Community Mediation Center in his home community, the first in the California Central Sierras.
PROFESSIONAL AFFILIATIONS
Association for Conflict Resolution, Central California Chapter
The State Bar of California
American Institute of Certified Planners
American Planning Association

PUBLICATIONS

The Effect of Historic Parcels on Agriculture – Harvesting Houses, 12 SAN JOAQUIN AGRICULTURAL LAW REVIEW 49 (2002)
Board of Editors, San Joaquin Agricultural Law Review (6/02-6/03)
Contributor to GROWING UP IN CITIES, Kevin Lynch, editor; The MIT Press, 1977

COMMUNITY SERVICE
Mariposa Community Foundation, board member
Mariposa County Economic Development Corporation, president, special counsel
Big Bear Valley Human Services Foundation, co-founder and board member
Big Bear Valley Domestic Violence Education and Services, board member and officer