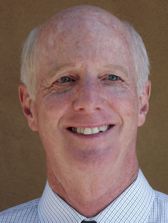 DON WALLIS

Vice President of CDRS
GENERAL OVERVIEW
Education
| | |
| --- | --- |
| CDRS Dispute Resolution Training Institute | 2013 |
| West Virginia University College of Law- J.D. | 1979-1982 |
| Marshall University- M.A. | 1972-1974 |
| University of Virginia- B.A. | 1966-1970 |
Work and Professional Experience
Construction Dispute Resolution Services 2013- present
I am an arbitration referee for residential and light commercial construction disputes.
Santa Fe Community College— Instructor, Environmental Law 2013- present
Ramrock Building Systems, LLC— President, COO 2009-2013
My duties, in conjunction with my business partner, the Company's CEO included—
1. Development of business plans and projections
2. Development of presentations for potential investors
3. Development of building techniques and equipment for use with our system
4. Field testing the new technology
5. Consulting with various experts and governmental agencies to facilitate testing and code approval of our product
6. Working with patent attorneys to prepare a patent application
7. Devising marketing strategies
8. Working with engineers and machinists to refine our block making equipment
9. Consulting with chemists to obtain the appropriate formulas for the raw material used to produce block

Collier Construction Co. – Consultant 2007-2008
Goals for this project included: increasing sales, public relations ,and marketing, developing "brand", developing a website, developing energy efficient and green construction techniques, developing and refining contract documents, refining internal communications operational procedures in the field, providing technical expertise for field operations, reducing overhead in field operations, and efficiency analysis of field operations.
Wallis Construction Co. – President 1986-2006
Duties include: Supervision of field operations, supervision of estimating, engineering and architectural analysis, sales and marketing, supervision of office procedures and personnel.

Our projects included: high-end residential projects of all sizes and types, small to mid-size commercial, institutional and industrial projects, maintenance and repair projects for existing facilities.
Wallis Properties, LLC— President 1996-2006
Duties include: Purchasing, renovation, management (both financial and property management), leasing and sales of our various properties.
Construction and Real Estate Consulting 2002-2008
Various projects related to:
Forensic research for attorneys and their clients involved in construction related litigation. Duties included: inspection of defective craftsmanship, analysis of costs and cost overruns, proposals for remedying defective construction cost effectively.

Arbitration and mediation panels for construction related litigation. Duties included: Serving as "judge: or panelist for these proceedings.

Consultations with realtors, developers, and prospective property owners requiring background research of real estate prior to selling or purchasing it.
Corker Development Co.— Manager 1984-1986
Management of a commercial real estate investment company. Duties included: Acquisition of property, supervision of construction,, leasing,, maintenance and repair of buildings and grounds, public relations.
Grant, Konvalinka and Grubbs— Attorney 1982-1984
Various jobs as a laborer, foreman, manager, and estimator 1966-1982
University of Tennessee at Chattanooga Part time English instructor 1982-1984
I worked on various jobs during summers and while in school to pay for my education.
Civic and Professional Activities— Past and Present
Board of Directors— Santa Fe Home Builders Association
President, Board of Directors— Home Builders Association of Southern Tennessee
Board of Directors— Home Builders Association of Tennessee
Board of Directors— National Association of Home Builders
Board of Directors— HBAT Workers Compensation Insurance Trust
President, Board of Directors— Habitat for Humanity, Chattanooga, TN
Board of Directors— Lookout Mountain, TN Land Trust
Member- Middle Tennessee State University Construction Management Curriculum Advisory Board
Board of Directors— North River YMCA, Chattanooga, TN
Member— Home Builders Association of Santa Fe, NM

Personal Activities
Volunteer carpenter— Habitat for Humanity
Volunteer, Board of Directors— St. Elizabeth Homeless Shelter, Santa Fe, NM