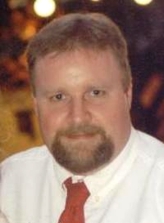 GENERAL OVERVIEW
For generations, construction has provided members of the Ayers family with a way of life and Mr. Ayers has honored this family tradition. Mr. Ayers has been involved in the field of construction primarily as a licensed journeyman electrician, yet he is also familiar with may other aspects of construction. After nearly a decade of working as an apprentice electrician and journeyman electrician on single and multi-family residential projects and commercial projects, Mr. Ayers pursued a Master's Degree in Human Services with an Emphasis in Conflict Resolution. He now combines his practical experience in construction with the art of dispute resolution to improve the movement and quality of any project requiring his expertise.
Construction Experience
From 1995 to 2004, Mr. Ayers worked full time as an electrician for several companies in and around Austin
,
Texas. His experience includes the installation and maintenance of various wiring systems for customers both large and small. Besides electrical systems, Mr. Ayers has worked on telephone, cable, and fire alarm systems, and other low voltage systems such as those used in the operation of openers and chimes. His clients ranged from individual homeowners to large multi-state builders.
For six of the years that Mr. Ayers spent as a full-time electrician, he served as an onsite supervisor of five to fifteen men. Supervisory responsibilities included determinations of material needs and usages, and job pricing. Interpretations of blueprints and other schematic drawings, when made available, were used by Mr. Ayers in making these determinations. When no drawings or plans were available, Mr. Ayers relied on knowledge of common pricing used by other electricians, any knowledge of the potential client(s), and knowledge concerning the capabilities of those individuals working under him to make pricing and timeline schedules. It was his responsibility to ensure the proper installation and maintenance of the various wiring systems. While in a supervisory position, Mr. Ayers was responsible for the wiring of projects ranging in value from those of a few hundred dollars to new construction, multi-family projects with contract values of up to a half a million dollars.
In addition to the experience and education needed to acquire and maintain a journeymen's electrical license, Mr. Ayers also has acquired experience in performing other construction-related activities. He has been involved in the non-electrical related remodeling activities of at least eight homes. Tasks involved in these projects provided Mr. Ayers with hands-on experience in the installation and repair of windows and doors, flooring and sub-flooring, plumbing, carpentry, cabinetry, sheetrock, siding, painting, roofing, fencing, and landscaping. Mr. Ayers has managed to gain a working knowledge and appreciation for each of the listed crafts.
Since 2004, Mr. Ayers has worked as an independent contractor in the field of construction as he pursued educational goals. In January 2006, Mr. Ayers became available to serve the construction-related dispute resolution needs of contractors, builders, and homeowners.
Education
St. Edward's University, Austin

,

Texas

Masters of Arts in Human Services, Emphasis in Conflict Resolution, 2005

Mediation Training, 2004

Southwestern University, Georgetown

,

Texas.

Bachelor of Arts in Political Science, 1994
Dispute Resolution Training
Construction Dispute Resolution Services, Santa Fe

,

New Mexico

Arbitration Training, 2006

(Successfully completed twenty-four hour course of training in Arbitration and the use of Dispute Review Boards)

St. Edward's University, Austin

,

Texas.

Mediation Training, 2004

(Successfully competed forty hour course of training as required by Chapter 154 of the Texas Civil Practice & Remedies Code)
Dispute Resolution Systems Design Experience
Authored grant proposal of $40,000 for St. Edward's University Center for Conflict Resolution.

Designed grant proposal of $5,000 to provide conflict resolution training to student participants in St. Edward's University College Assistance Migrant Program (CAMP).

Composed grant proposal of $40,000 for St. Edward's University to provide conflict resolution services to immigrant population living in and around Austin, Texas.

Construction Licensing
Licensed Journeyman Electrician Texas No. 109950