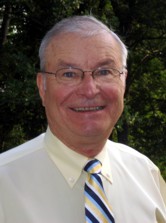 DICK MEYER
GENERAL OVERVIEW
Dick has been active in the construction industry continuously since 1972 and is currently the owner of Osprey Ridge Construction Services, LLC, a consulting firm specializing in energy efficient construction practices, construction arbitration/mediation, expert witness services and building code interpretation for the construction industry
Construction Industry Experience
After receiving a Bachelor of Science degree from Virginia Tech in 1968, Dick served as a pilot in the Navy until 1972 at which time he re-entered the construction field. Prior to that time, he had worked in his father's renovation business. Beginning as a laborer, later advancing to apprentice layout engineer, he served a year forming and pouring concrete foundations for power plants in the Washington, D.C., area. With increasing experience, he gained hands-on experience with most facets of the trade, including site work, foundations, utilities, framing, roofing, plumbing, mechanical and electrical, as well as most of the finish trades. With time, Dick gained management experience on both residential and commercial projects as he progressed from tradesman to superintendent, estimator, project manager, senior project manager and eventually vice president of construction for several major construction firms. The types of projects have varied widely ranging from single-family homes, condominiums, and town houses to office buildings, warehouses, penal institutions, wastewater and water treatment plants, hotels and shopping centers. Project owners have included federal, state, military, and private and the types of contracts that Dick has experienced include construction management, hard-bid, negotiated, and fast-track styles
From 1987 to 1996, Dick was employed by the National Association of Home Builders as the Director of Building Codes and Technology, a trade association position which required extensive knowledge of construction materials and methods as well as the presentation of testimony on proposed building codes at model building code hearings. A great deal of experience and interaction with standard setting and advocacy groups such as the National Fire Protection Association, Paralyzed Veterans of America, Consumer Product Safety Commission and many others who interact with the model code groups was gained during this time.
Building Codes & Green Construction Experience
Because of Dick's involvement with model building code organizations, he accrued expertise and professional acknowledgment in the various building disciplines that must meet minimum code requirements culminating in a certification as a Certified Building Official. In 2007, he joined the Institute for Building Technology & Safety (a third-party plan review/inspection firm), as Assistant Manager for Military Housing, a position in which he personally inspected many, and had oversight for, the enforcement of building code requirements for over 5,000 housing units on privatized military housing projects throughout the U.S. Since many of these projects were built to Energy Star specifications, he also acquired a Home Energy Rating System (HERS) certification as required by RESNET in order to ensure that the minimum standards as set by DOE and EPA for energy efficiency were met.
Dick was an early participant in the development of the 1980's Model Energy Code and more recently, the International Code Council (ICC) International Energy Construction Code and the International Green Construction Code hearings. He holds ICC certificates as a Residential Energy Inspector, Commercial Energy Inspector and Commercial Energy Plan Reviewer. In 2010, Dick joined with the Institute for Market Transformation, a non-profit energy efficiency advocacy firm, where he served as a consultant to the government of Washington D.C., for the development and implementation of their first green code.
Dick has long been a proponent of energy efficient construction and firmly believes in the reduced carbon footprint concept for building construction. As a result and in order to assist other interested builders and developers produce healthy buildings, Dick earned his accreditation as a LEED Green Associate in the summer of 2011 and later as a LEED Accredited Professional.
Also in 2011, after many years of studying and acquiring knowledge as a construction and building code professional, Dick met the requirements for and was certified as a Master Code Professional by the International Code Council. Only 600 building code professionals in the United States have achieved this rigorous certification.
Additional Training
In order to stay abreast of the latest developments in the industry and to acquire continuation education credits, Dick spends a great deal of time studying and acquiring experience on many construction industry topics such as moisture and mold management, radon, permanent wood foundations, value engineering, fire stopping, foundation and roof framing, flashings, fire protection, structural design, braced wall engineering concepts, and many others. Dick has also had training in basic and advanced arbitration, mediation, and dispute review board participation from the CDRS Training Institute.
Awards
Dick's devotion to the industry was acknowledged when he was awarded the prestigious Alton T Riddick Award by one of the model building code organizations, the Southern Building Code Congress International, in 1995.
Professional Affiliations
International Code Council
Member Residential Plumbing, Mechanical and Fuel Gas Code Development Committee, 2010
Member, Building Code Interpretations Committee, 2012-2014
Virginia Building and Code Officials Association
Member, State Energy Committee, 2012
Virginia Plumbing and Mechanical Inspectors Association
National Association of Home Builders
Member Building Codes and Standards Subcommittee, 2008 – 2010
Fredericksburg Area Builders Association
Certifications
LEED AP (BD+C)
HERS Certified Rater
ICC Master Code Professional (MCP)
CABO Certified Building Official (CBO)
Virginia Residential Combination Inspector
Virginia Commercial Combination Inspector
ICC Commercial Building Inspector
ICC Commercial Mechanical Inspector
ICC Commercial Plumbing Inspector
ICC Commercial Electrical Inspector
ICC Commercial Energy Inspector
ICC Commercial Energy Plan Reviewer
ICC Residential Building Inspector
ICC Residential Plumbing Inspector
ICC Residential Electrical Inspector
ICC Residential Mechanical Inspector
ICC Residential Energy Inspector/Plan Review
ICC Accessibility Inspector/Plan Review
ICC Fire Inspector I
BOCA 1 & 2 Family Combination Inspector
BOCA 1 & 2 Family Dwelling Electrical Inspector
BOCA Building Plans Examiner
BOCA Building Inspector
Specialized Instruction
Construction Quality Management for Contractors, USACE/NAVFAC
Arbitration Course Training, Construction Dispute Resolution Services
Dispute Review Board Training, Construction Dispute Resolution Services
Advanced ADR Training, Construction Dispute Resolution Services