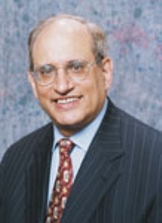 DENNIS A. ESTIS
GENERAL OVERVIEW
Dennis A. Estis has specialized for almost his entire 33 year legal career in the area of complex commercial litigation especially related to construction law, condominium and community association law, alternate dispute resolution (ADR), general equity, corporate law, local government law, and utility law. An American Arbitration Association trained mediator, he has participated as an arbitrator in more than 75 different mediations has served as an advocate in more than 100 mediations.

Dennis has been licensed to practice law in New Jersey since 1972 and in New York since 1983. He has lectured extensively on numerous aspects of construction law, complex litigation, condominium and common interest homeowner law, and ADR.

MEDIATION AFFILIATIONS
He is on the Roster of Arbitrators for the Federal District Court for the District of New Jersey (NJ District) and has served as an arbitrator, mediator and partnering facilitator for numerous private and public corporations. He has been a member of the Roster of Mediators for the Statewide Mediation Program for Civil, General Equity and Probate for the New Jersey (NJ) Judiciary since 1998. He served as a member of the Task Force on Mediator Ethics of the American Bar Association's (ABA) Litigation Section which, in conjunction with the ABA Dispute Resolution (DR) Section, was instrumental in attaining approval by the ABA House of Delegates of new Mediator Ethical Standards in August 2005.

PROFESSIONAL EXPERIENCE
Dennis Estis was appointed by the Chair of the DR Section in 2005 to co-chair a newly reconstituted Construction Committee of that Section. He has served in a leadership position in a number highly visible cases. These included serving as lead counsel for the public entity group in one of the largest landfill cases ever conducted in New Jersey; liaison counsel in NJ for builders and developers of condominiums and other residential structures, as well as condominium associations, in connection with defects related to fire retardant treated plywood roof sheathing (FRT), helping draft NJ's FRT Plywood Statute, and leading the successful effort to overturn the NJ Department of Community Affairs' FRT regulations. He has served as special counsel to the NJ Builders Association, as well as counsel to several NJ municipalities.

PROFESSIONAL AFFILIATIONS
He is a member of the ABA's DR, Litigation and Utility Sections. He is a past president of the Middlesex County, New Jersey (MC) Bar Association and a member of the MC Judicial and Prosecutorial Appointments Committee. He is currently a member of the NJ Bar Association's ("NJ Bar") Nominating Committee, a former Chair of its Equity Jurisprudence Committee, a member of its General Council, a former member of the Board of Directors of the NJ Bar's Product Liability Section, and a member of its Construction Section. He served as Co-Chair of the Construction Litigation Committee of the ABA Litigation Section from 1996-1999. He is one of only a dozen members from NJ of the College of Community Association Lawyers (CCAL). He was a member of CCAL's 2002 Law Forum Planning Committee.

PUBLICATIONS & SPEAKING ENGAGEMENTS
Dennis co-authors New Jersey Condominium and Community Association Law (2006 Ed.), published by Gann Law Books, considered the authoritative text in this legal area. He is also co-author of Chapter 8 of Condominium and Homeowner Association Litigation (John Wiley & Sons 987).

He has lectured extensively on legal matters including ADR, trial practice, training and handling of experts, and condominium, cooperative, construction, and real estate law, before the ABA, the NJ State Bar Association (NJ Bar), the ABA Forum on the Construction Industry, the NJ Institute of Continuing Legal Education, the Construction Section of the NJ Bar, and the Community Associations Institute (National and NJ chapters).

LEGAL CAREER/EDUCATION
Law Clerk to a NJ Appellate Division Judge, Dennis Estis has been affiliated with the law firm of Greenbaum, Rowe, Smith & Davis LLP since 1973. He is a partner in the firm's Litigation Department and chairs its Construction Practice Group. He is admitted to the Bars of NJ, New York, the NJ District, 3rd Circuit Court of Appeals and the U.S. Supreme Court. A 1969 graduate of The Johns Hopkins University (JHU), he is a past co-chair of the NJ Chapter of the JHU Alumni Association. He received his JD degree from New York University School of Law in 1972, where he was a Root-Tilden and John Ben Snow Scholar.