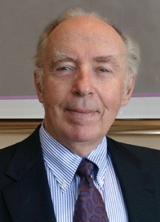 DANIEL F. TULLY
GENERAL OVERVIEW
Daniel F. Tully was first licensed to practice as a Structural Engineer in 1959. In 1963 he received his license to practice Architecture. In subsequent years he received licenses to practice Architecture in half the original 48 states and Civil/Structural Engineering in 9 States, Nova Scotia, Canada and Ireland. He is a member of the American Concrete Institute, the American Society of Civil Engineers, the International Association of Shell Structures (Madrid Spain). He is certified by the National Council of Architectural Registration Boards and is a member of the American Institute of Architects, Washington, D.C. and a member of the American Society of Civil Engineers. He is a Fellow of the Institute of Engineers of Ireland.
Between the years 1970 and the present he owns a construction company which is now called Tully International Master Builders – formerly Creative Building Systems. It was the General Contractor on over 50% of buildings for which he was the Architect/Engineer of Record. His practice spread over much of the Continental United States and included projects in Canada and Europe. A large percentage of Mr. Tully's work was in behalf of U.S. Universities. He has been in continuous private practice in his fields since 1959. This great depth of practice has given him a broad understanding of the construction industry and consequently an opportunity to use his problem solving ability in behalf of those in the industry who find themselves in dispute.
EDUCATION
A 1949 graduate of Boston English High School Mr. Tully, having received a full scholarship, attended the United States Coast Guard Academy New London CT where he studied Marine Engineering. In 1951 he attended the Massachusetts Institute of Technology and there studied Building Construction Engineering. In 1952 he received an NROTC scholarship to Auburn University in Architectural Engineering. He returned to MIT in 1965 where he studied the pre-computer method of similitude model analysis of complex structures, later used to verify computer results. Although never a formal degree recipient Mr. Tully has lectured at many Universities in the USA and Europe. He was employed as a Visiting Academic by Trinity College Dublin Ireland in Civil/Structural Engineering from 1996 to 1999. A pilot with nearly ten thousand flight hours he is rated in jets and multi engine aircraft, ASELS, AMEL, and holds an Airline Transport Pilot license.
Industry Activities and Construction Related Background
Since 1959 Mr. Tully has specialized in the design and construction of complex structures in Concrete, Steel and Timber. In 1959 he designed the largest thin shell hyperbolic paraboloid concrete roof in the Western Hemisphere. Later he developed new systems in concrete, steel and heavy timber for shell structures for which he holds several US and Canadian patents.
Mr. Tully was a twelve year member of the ACI/ASCE committee 334 on the design and construction of concrete shells and became the Chairman of this group developed for the writing of the US concrete building codes. He was also a voting member of the Committee for the Design and Construction of Concrete Cooling Towers.
He has designed many heavy construction projects such as a concrete hangar for the US Coast Guard, a large concrete service building for the Caterpillar Tractor Company and a Newspaper plant for the Holyoke Transcript Telegram.
He developed systems for full or partial underground concrete buildings with rooftop football fields at Georgetown University, Brown University and the University of Rochester. He has designed and built several large parking structures such as at Northeastern University in Boston, American University in Washington DC and others.
Mr. Tully has designed or designed and built more than 30 religious structures for various Christian and Jewish denominations
He has designed or designed and built over 100 University and secondary school buildings in the USA including many competition Ice Rinks and Olympic swimming pools. Emphasis has been on Athletic Facilities and Master Planning for them including American University, University of Miami, University of Rochester, Middlebury College, University of Maine Orono, University of Maine Farmington, Amherst College, Brown University, Connecticut College, Boston College, Boston University, Harvard, Trinity College, University of Hartford, Vassar College, Bryn Mawr College, Swarthmore College, Villanova University, Dickenson College, Albright College, Bucknell University, Massachusetts College, Woodberry Forest School, Ohio Wesleyan College, Case Western University, Clarkson University, Clark University, Siena College, St. Johnsbury Academy, Northeastern University, Western Reserve Academy, Guilford College, Fairleigh Dickinson University, University of Maryland, Pratt Institute, Western New England College, Bay Path College and many more including several international client universities.
He designed the successful National Basketball Arena in Dublin Ireland.
While teaching at Trinity College he provided consultation for the successful stabilization of the foundations for the "Leaning Tower" in Pisa Italy.
COMMUNITY INVOLVEMENT
Mr. Tully was a member of the Melrose Planning Board in Melrose MA for twelve years.
He was a Board member of the Massbank for Savings and later the Massbank for many years.
He is a board member of the Santa Fe Community Railyard organization planning the redevelopment of a portion of the Santa Fe downtown.
INDUSTRY AWARDS & RECOGNITION
In 1984 Mr. Tully was selected by the Engineering News Record magazine as one of the ten best engineers in the world for his landmark work on the Brown University Olney Margolies Athletic building.
SPECIFIC AWARDS:
Best use of Structural Timber Boston College Recreation Complex New England Foresters Association

Brown University Smith Swimming Center

American Institute of Architects and the American Plywood Association

Outstanding Achievement Award for

Bucknell University Symphony Hall 1990 The American School and University

Bucknell University Symphony Hall, 1990

Architectural Portfolio Award for Educational Design Excellence

Starr Library , Middlebury College 1988

Architectural Portfolio Award for Educational Design Excellence

Architectural Portfolio Award , Trinity College Natatorium , 1992

Architectural Portfolio Award , Connecticut College Natatorium , 1993

Facilities of Merit Award 1982 Brown University Olney Margolies Center

Facilities of Merit Award 1983 University of Rochester "Zornow Center"

Facilities of Merit Award 1990 Woodberry Forest School "Barbee Athletic Center"

Facilities of Merit Award 1994 Clarkson University "Cheel Campus Center and Hockey Rink"

Honorable Mention : International Church Design Competition, Rome Italy 1963