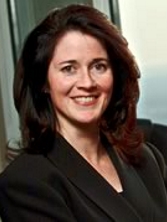 CYNTHIA TARI
GENERAL OVERVIEW
Cynthia A. Tari is a shareholder in The Law Office of Cynthia A. Tari, PLLC. She holds professional degrees in both law and architecture and has over 21 years of experience in the construction community as a design professional and a construction litigation attorney. Ms. Tari is an Advanced Credentialed Mediator through the Texas Mediator's Credentialing Association. She is on the litigation panel of mediators for the Dallas County Courts and Dispute Resolution Services of Dallas, the arbitrator panel for Construction Dispute Resolution Services, and has been invited to join the Construction Panel of Mediators/Arbitrators for the American Arbitration Association. Her mediation style encompasses an evaluative theory, working with the specific procedural and substantive issues of each case and the dynamics of the parties to identify common interests and using creative settlement options to generate a mutual resolution. As an arbitrator, Ms. Tari's dual background of industry experience and legal expertise make her uniquely suited to understand the positions of all parties and arrive at a sound decision based on the controlling contract, the legal issues, and the evidence presented.
Ms. Tari's architecture background includes working at a large, internationally published firm in Boston, Massachusetts as part of the skin team during design development and construction drawing phases on two high-rise structures and during schematic design identifying and recording existing conditions in three historical renovations, all part of a city block development in Boston's financial district. She also worked on a mid-rise multi-use development in Springfield, Massachusetts during construction administration with field requests, change orders, and issuance of revised construction drawings. In Houston, she worked for a mid-size firm on schematic design, design development, and construction drawing phases of institutional, large-scale residential, and infrastructure projects. She worked on design development, construction drawings, bidding, and construction administration phases for a small firm in Houston on many high-end single-family residence projects; and, for an internationally published architect performing code reviews.
REPRESENTATIVE EXPERIENCE
Representation of General Contractors
Obtained jury verdict, including attorneys' fees, on behalf of general contractor against municipality for breach of contract after public entity's on-site inspector admitted during cross-examination he had not treated the contractor fairly, had not administered the project according to the terms of the contract, and had interfered with the contractor's means and methods.
Settled $27 million complex construction defect dispute over 24-story condominium project with severe, global brick distress and water infiltration brought by Homeowner's Association against general contractor for $450,000 based on engineered and competitively bid remediation plans submitted on behalf of client, aggressive pursuit of other responsible parties, and successfully barring mold and interior damage claims on statute of limitations defense.
Settled $4 million death case asserted by family of decedent against non-employer prime contractor for $200,000 based on OSHA analysis and safety expert's admissions made during deposition.
Settled 11-party dispute involving major structural beam failure occurring prior to substantial completion; obtained $244,000 for general contractor whose actual damages were $255,000.
Settled $180,000 dispute between secured creditor of bankrupt subcontractor and general contractor that had paid contract balance to subcontractor's vendors for $10,000 based on summary judgment motion.
Settled $8 million dispute against general contractor over water infiltration in multi-building apartment complex for $300,000 based on close observation of liability experts during remediation of the project.
Settled breach of contract/quantum meruit claim for general contractor against municipality for twice the client's value, despite contract exculpating municipality from liability for differing conditions and claims for extras.
Representation of Architects/Engineers
Successfully defended architect at final arbitration hearing against malpractice claims made by commercial owner for design of a 10-story parking garage and obtained $160,000 award for architect's unpaid fees on contract providing for recovery of services at an hourly rate, even though client had not kept any time sheets evidencing his additional time..
Settled multiple lawsuits brought by national bank owner against architect asserting design defects and failure to coordinate with owner's separate contractors.
Obtained complete dismissal of design professional from the Fort Worth Water Gardens multiple drowning case prior to discovery.
Settled malpractice claims against professional engineer made by a Port Authority for design of a levee, which had failed.
Settled design defect claims brought by municipality and developer against civil engineer (client) based on attack of Certificate of Merit arising out of allegations that engineer had improperly located a 48" water line easement and caused a home to be built within the easement.
Frequently obtained dismissals of lawsuits filed against architecture and engineering clients by attacking sufficiency of Certificates of Merit.
Coordinated peer reviews, cost of repair investigations by experts, and settlement negotiations in multiple cases for engineering clients to identify design defects, cost of repair, and level of exposure to negotiate the most cost-effective settlement for clients. Examples of projects affected include inadequate storm water design for elementary school project; sloughing of three detention ponds in large subdivision in Houston; improperly located easement and building setback lines in subdivision resulting in home encroaching into water main easement; and allegations of inadequate plans resulting in erosion of banks of central pond in subdivision in McKinney.
Representation of Subcontractors/Suppliers/Manufacturers
Obtained dismissal of $18 million arbitration against window manufacturing client in Motion to Stay Arbitration based on battle of the forms argument negating plaintiff's purchase order, which contained arbitration provision, indemnification, and other onerous terms and conditions. Dismissal included adjudication of arbitration and indemnification clauses, barring owner's pursuit of claims in district court.
Obtained summary judgment, including attorneys' fees, costs, and interest, on behalf of subcontractor for full amount of claim against surety on insufficient bond claim prepared by client's former attorney.
Settled $17.5 million severe water infiltration dispute against stucco subcontractor (client) and others brought by subsequent purchaser of eight-building apartment complex, despite general contractor and client's subcontractor refusal to settle or release claims against client, by obtaining indemnification from plaintiff in exchange for settlement.
Settled $30 million dispute over 11-building apartment complex in New Orleans with global water infiltration brought by Homeowner's Association against general contractor, stucco subcontractor (client) and over 10 other subcontractors/suppliers based on cross-examination of general contractor's liability expert regarding subcontractor's scope of work and technical details of installation.
Settled $3 million dollar claims brought by general contractor against subcontractors, tile supplier (client), and design professionals for $5,000 for severely cracked stone tiles in high-end mall renovation project.
Settled multiple lawsuits brought by individual homeowners against stucco supplier (client) involving allegations of defective products.
Representation of Owners/Developers/Construction Managers
Successfully defended homeowner at final arbitration hearing against claims for extras by architect in design of high-end residence in Houston.
Successfully defended homeowner in final arbitration hearing against general contractor claims for damages arising from alleged wrongful termination and defamation.
Successfully defended homeowner in final arbitration hearing against general contractor claims for extra work on high-end single-family residence.
Settled multi-million dollar chemical exposure personal injury dispute between construction manager (client), owner, and two subcontractor employees for only $3,750 based on summary judgment motion.
Pre-suit investigation and analysis on behalf of Regional Diocese of new church construction to review construction administration documents regarding whether delays and fee dispute on project were caused by Diocese's representative, architect, or contractor and to advise board on appropriate resolution.
EDUCATION
University of Houston Law School, Doctor of Jurisprudence 1995
Rice University, Bachelor of Architecture. 1988
Rice University, Bachelor of Arts in Architecture. 1986
Publications/Speeches
Speaker, "Working Constructively: Using the Collaborative Dispute Resolution Process in Construction Cases," Joint Meeting of Construction and Collaborative Law Sections, Dallas Bar Association, November 3, 2011
Speaker, "Trends in Construction Defect Litigation," Harmonie Group, Chicago, June 1, 2011
Testified to Texas Legislature, In support of HB 958 – Proposed Bolstering of Statute of Repose, March 21, 2011
Speaker, "Tips from Arbitrators: How to Cut Costs in the Construction Arbitration Process," Harmonie Group, Atlanta, July 28, 2010
Author and Speaker, "Tips from Arbitrators: How to Cut Costs in the Construction Arbitration Process," Harmonie Group, Atlanta, Nov. 19, 2009
Speaker, "The Recession's Impact on Construction Defect Claims and Litigation," Harmonie Group, Atlanta, Nov. 19, 2009
Speaker, Dallas Bar Association, Legislative Update, September 3, 2009
Author, "Warranty Actions Outside Consumer Protection Statutes," For the Defense, August 2008
Author, "Documenting Extra Work & Authorization," Construction Executive, February 2008
Author, "Termination Pitfalls and Procedures," Construction Executive, November 2007
Speaker, "Ethics of Mediation," Texas Association of Defense Counsel, Winter Meeting, January 2007
Speaker, "Texas Civil Engineers Professional Liability," Half Moon Seminars, Irving, Texas, January 20, 2005
Author, "Supreme Court Rules in Favor of Pass-Through Claims/Liquidation Agreements," Newsletter, Summer 2004
Speaker, "Ramifications of ISO 9000 and its U.S. Equivalent," ABA Annual Meeting, May 4-5, 2000, Washington, D.C.
Author," ISO 9000 in Design and Construction," The Construction Lawyer's Toolbox, Vol. II, ABA Publishing, May 2000
Author, "Arbitration and Significant Changes in Recent Case Law and Rule Amendments," Texas Institute of Continuing Legal Education, February 1995
Assistant Editor, Texas Bar Association Newsletter, August 1995 – August 1996
Author, "Harmonization Necessary Under NAFTA for U.S. Construction Industry to Regain Position as World Leader in Construction Exports over E.C. Competitors," 17 Hous. J. Int'l Law 105, Fall 1994
Co-Author, "Urban Design Guidelines," 1991 (joint venture project; on file with Houston METRO Transit Authority)
Ghostwriter, monthly column, Texas Construction 1995-1997
Professional Associations
Dallas and Texas Bar Associations, Construction, Litigation, and ADR Sections
American Institute of Architects, Associate Member
Admitted to practice in all state courts in Texas
Admitted to practice in the United States District Courts for the Southern, Eastern, and Western Districts
Texas Mediator's Credentialing Association, Advanced Credentialed Mediator
Dispute Mediation Services – Attorney Mediator Panel
Construction Dispute Resolution Services – Arbitrator Panel
Steering Committee for ABA Forum on the Construction Industry International Construction Division (1998-2000)