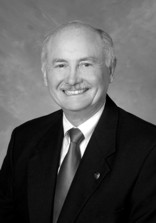 CLYDE RECTOR
GENERAL OVERVIEW
Over 30 years of hands on construction management experience on commercial, petro-chemical, industrial and infrastructure development. Background includes solid experience in contract negotiations and contract administration. Extensive background in residential building, to include single family, multi-family, modular, log house, timber frame, panelized construction, energy efficient housing and Universal Design. Experienced in estimating, planning, scheduling, and cost accounting for large projects and for residential projects.
EDUCATION TO INCLUDE DISPUTE RESOLUTION TRAINING
B.S. Degree, Furman University
Construction Arbitration Training 2004, 2005, 2006, 2007
MILITARY SERVICE
U.S. Army- 27 years of active and reserve duty, retiring at the rank of Lt. Colonel
Past Member of Society Of Military Engineers
CERTIFICATIONS AND LICENSES
S.C. Licensed Residential Builder, since 1975
S.C. Licensed Inspector
Certified FEMA Inspector and Estimator
Certified Aging In Place Specialist, National Association of Home Builders
Certified Arbitrator National Center for Dispute Settlement
Certified Arbitrator for Construction Arbitration Services
Certified Arbitrator for Construction Dispute Resolution Services
Certified Arbitrator for Better Business Bureau
CONSTRUCTION INDUSTRY EXPERIENCE
Over 30 years hands-on experience in construction management in commercial, petro- chemical, industrial, infrastructure development, and residential construction. Extensive experience in contract administration and contract negotiations.

Owned custom residential building and remodeling company, building custom houses in the million dollar and above range. Extensive background in remodeling and renovations, to include renovations to historic structures. Experienced in multi-family construction, design-build construction, modular construction, panelized construction, timber frame construction and log house construction and insurance restoration work. Experienced in building energy efficient green homes. Experience in mold testing and mold remediation. Experienced in radon testing and radon mitigation systems, in asbestos testing and remediation processes, in lead testing and lead abatement processes.

Extensive background in inspections to include FEMA. Perform structural inspections on both residential and commercial structures. Performed environmental testing, to include well water testing and septic system testing.

Extensive background in dispute resolutions and serving as expert witness in construction litigation.
CURRENT AFFILIATIONS
Member of the National Association of Home Builders , holding numerous positions over the past 15 years.
Serve on the Executive Committee and Board of the Greenville Home Builders Association
Serve as a State and National Representative to the Home Builders Association
Active Board member of the Greenville Home Builders Remodelerís Council
Past member of the American Society of Home Inspectors
COMMUNITY SERVICE
Past President of the Greenville Home Builders Association
Past President of the Greenville Easter Seals Society
Advisory Council Member, Building Technology Program, Greenville Technical College
Serve on the Board of Directors of the Greenville Senior Action
Serve on the Better Business Bureau of the Upstate Board
Serve on the Board of the Home Builders Association Remodelers Council
Served on the Greenville County Construction Board of Appeals (4 Years)
Active Member of American Legion