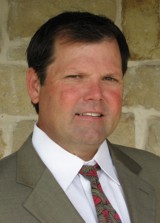 GENERAL OVERVIEW
Charlie has over 25 years of experience in construction, having completed over $175 million in residential and commercial projects. His expertise in apartments, residential homes, churches, and commercial construction has earned the respect of clients, contractors, inspectors and fellow general contractors. Charlie received his construction management degree from Texas A&M University.

Acting as project manager and/or superintendent, he has addressed all sizes of projects, including wood framed apartments, doctor's offices, town homes, schools, multi level commercial office buildings, and new home construction. Charlie is known in the construction industry for his excellent communication and his positive working relationships with clients, owners, developers, and sub-contractors. All projects under his supervision have been completed on time and under budget.

During Charlie's career, he has completed over 13 apartment projects ranging from garden style designs to high-density mixed use developments valued at $40 million. Commercial projects include the Pepsi offices in Plano, a high school in Round Rock, and a doctor's complex in Denton. Additionally, Charlie has experience as an owner's representative for a $7 million expansion at Grace Community Church in Plano.
EDUCATION
Bachelor of Science degree in Building Construction from Texas A&M University, College Station, Texas. 1985.

Continuing Education in many fields of professional practice, including OSHA, AGC, HBA Multifamily division, LEED, Mediation/Arbitration, and Scheduling.
PROFESSIONAL AWARDS
Safest Jobsite – Camden Builders, Inc.
President's Award – Flagship Properties Construction
Extra Mile Award – Columbus Realty Trust
Most Satisfied Client Award – Bovis Lend Lease
References available upon request.