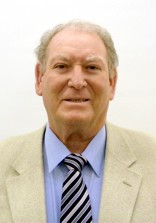 GENERAL OVERVIEW
Carmine began his construction career on Staten Island New York working in his family construction business. With schooling and on the job training he was taught building practices and worked in the trades such as drafting, building, plumbing, mechanical and electrical. He attended classes at Mc Kee HS., NYC and Princeton Universities.
Carmine moved his family to NM in 1970 and worked as a Plumber until 1973. Then he got his NM Contractors licenses in Building, Plumbing, Mechanical and utilities. (GB-98, MM-98 and GF-9) and started Raico Company.
He constructed many residential and commercial projects such as; Homes, Office Buildings and Restaurants.
In 1995 Carmine went to work for the City of Albuquerque as a Plumbing inspector.
And in 1999 became Chief Mechanical Inspector and holds ICC inspector certifications in Building, Plan Review, Plumbing and Mechanical. While working in the construction industry, Carmine held many officer positions in trade associations including President of the ICC New Mexico Northern Chapter of Building Officials for three terms.
He attended numerous Construction classes and taught many himself on plumbing during his career,
Carmine served as safety and vehicle fleet person for the COA Planning Department. He is a member of the NM Mechanical TAC Board and served on many City and State Code review committees. After 2 years of negotiations with the COA he was able to get a much needed accessibility ramp built at the Plaza Del Sol Office Building. Carmine was the Planning Departments Building and Safety representative for the Albuquerque Balloon Fiesta where he worked along-side the Parks Department and Balloon Fiesta People to help keep the event safe for its many visitors. For the City of Albuquerque Carmine has worked as a Supervisor, Inspector, plan reviewer and Interim Green Build Program Manager.
Carmine volunteers his time with the balloon fiesta, the RIO Rancho Toy Run where he supervises the collection of thousands of pounds of food and toys for the needy during the holiday season. Carmine and his lovely Wife Pauline attend and are active with Saint Thomas Aquinas Church in Rio Rancho
Carmine enjoys spending time with Pauline and their three married Children along with their four grand children. His hobbies are; playing golf and traveling with Pauline,
Boating, Jet Skiing, Playing with the grand kids in the back yard pool, and building projects around the house. Carmine also is a member of the Italian American Association in Rio Rancho where he also volunteers his time and expertise on club projects and functions.
In January of 2010 Carmine contacted Peter Merrill and joined his Construction Dispute Resolutions Services, LLC. In April 2010 Carmine completed the CDRS Dispute Resolution Training.
Carmine is the City of Albuquerque Green Build Program Manager where he is reviewing and overseeing commercial and residential green path projects.