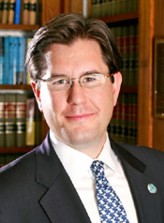 BRIAN EGOLF
GENERAL OVERVIEW
Brian Egolf holds a Bachelor of Science Degree from Georgetown University's School of Foreign Service and is a magna cum laude graduate of the University of New Mexico School of Law. Mr. Egolf has spent his career resolving disputes in the diplomatic, legal and political arenas. Brian is a practicing attorney in Santa Fe and represents Santa Fe in the New Mexico House of Representatives.

As an attorney, Mr. Egolf has handled cases involving nearly all aspects of construction:
HVAC
lath & plaster
plumbing
roofing systems
solar electric systems
solar thermal systems
insulation
flooring
windows
irrigation
stucco
security systems
electrical systems
Brian has been both a mediator in these areas and has represented parties in these areas as well. With a deep commitment to alternative dispute resolution, Brian has worked to resolve disputes is ways that are efficient, fast and cost-effective. He understands the true costs of lengthy litigation and works tirelessly to prevent the waste of parties' resources in court.

Prior to becoming a lawyer, Brian negotiated settlements and resolved disputes on four continents. Brian is a skilled problem-solver who put his talents to work resolving conflicts in many varied arenas in Europe, Africa, South America and North America. His public service prior to becoming an attorney and state legislator included time at the White House, the US Treasury Department and the US House of Representatives.